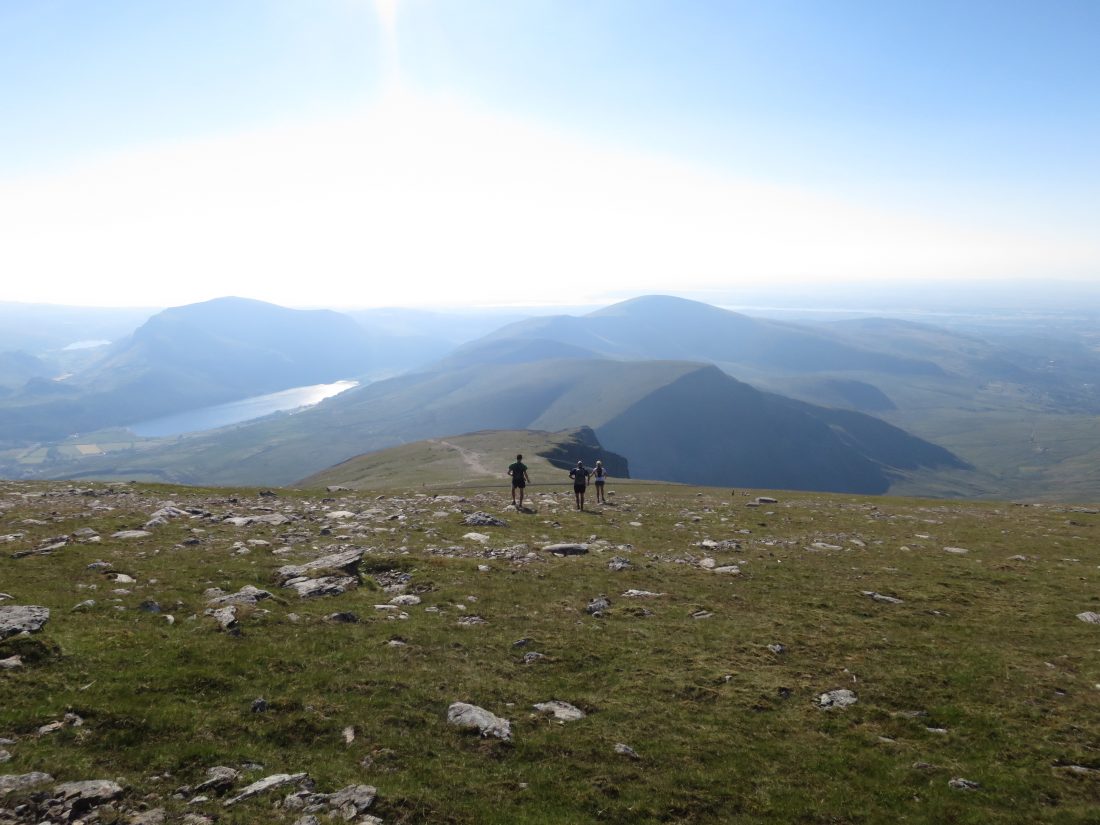 A Slow Paddy Buckley Round
by Oliver Lamford
The Paddy Buckley Round, one of Britain's great 24 hour challenges. Just shy of 100km, over 8000m of ascent, marking off 47 summits along the way. It's something I've always wanted to do, but I for one am not anywhere near fit enough to do it in such a time limit.
So a group of us from MDC opted to do it as a group bimble, over three days and camping in between. Some did the whole thing, others just a day, or a section; 12 people in all ran with us over the weekend.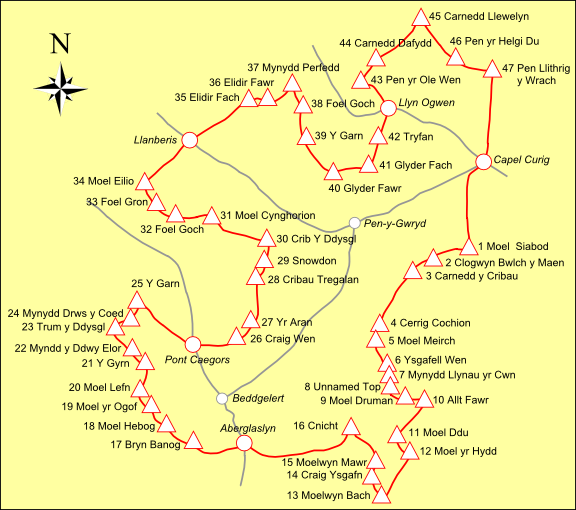 We started in Capel Curig, then a wild camp after Cnicht on the first night, and a cushty camp in Llanberis on the second. The weather was epic, immense views and glorious sunshine. The lakes were disconcertingly warm (verging on tepid), the bogs dry and springy; if anything finding enough water became the problem.
One of the main things that make long runs special is that you can end up with a lot of thinking time, and somewhere in the Moelwyns I got it into my head that it would be absolutely hilarious to make a photo gallery of 47 summit photos, that everyone would have to scroll through. Somehow the repetitive nature of the photos feels apt, and it became a regular ritual to sort out who had how many fingers up to number off the summits. Brains have a habit of getting frazzled in the heat, and some maths was more successful than others…
This appears to have been summit 99. I mean these are supposed to be intelligent people…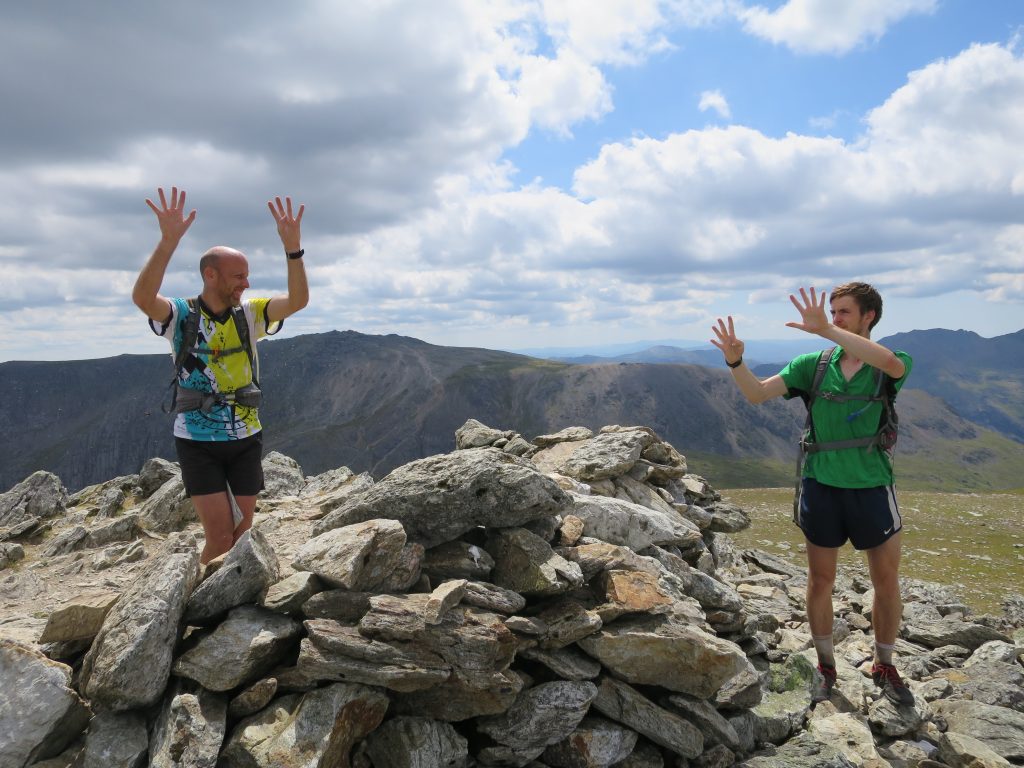 Anyway, a big thanks to everyone who came and joined us on the run, and especially to Nicky who was injured and so could only run sections of the route, meaning we could leave our camping gear in the car and it turned up like magic at the end of the day. Also a big thank you to everyone who handed me food, which seemed to be a lot of people. What an incredible weekend's running! Doing the whole thing over three days was pretty hard work, it's easy to see how hard a proper 24-hour round would be. So much nav, so much rock, boulders, bog, scree. It's a beast, but it's an incredible route.
DAY ONE
1. Moel Siabod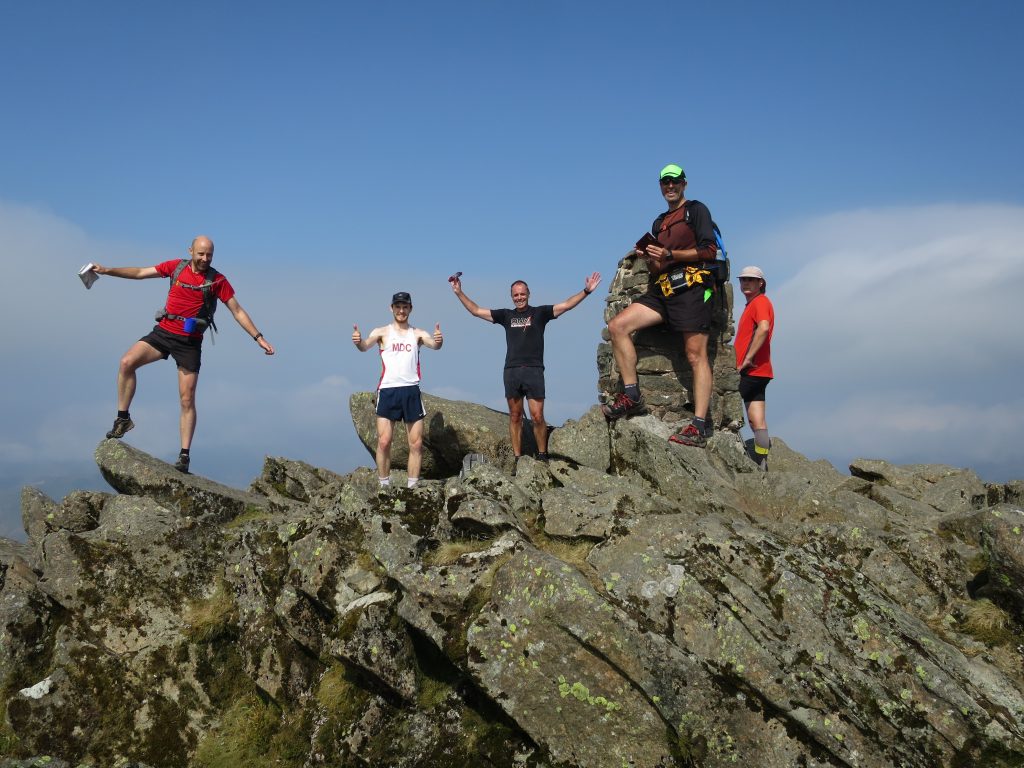 2. Clogwyn Bwlch y Maen
3. Carnedd y Cribau – nice shorts Marcus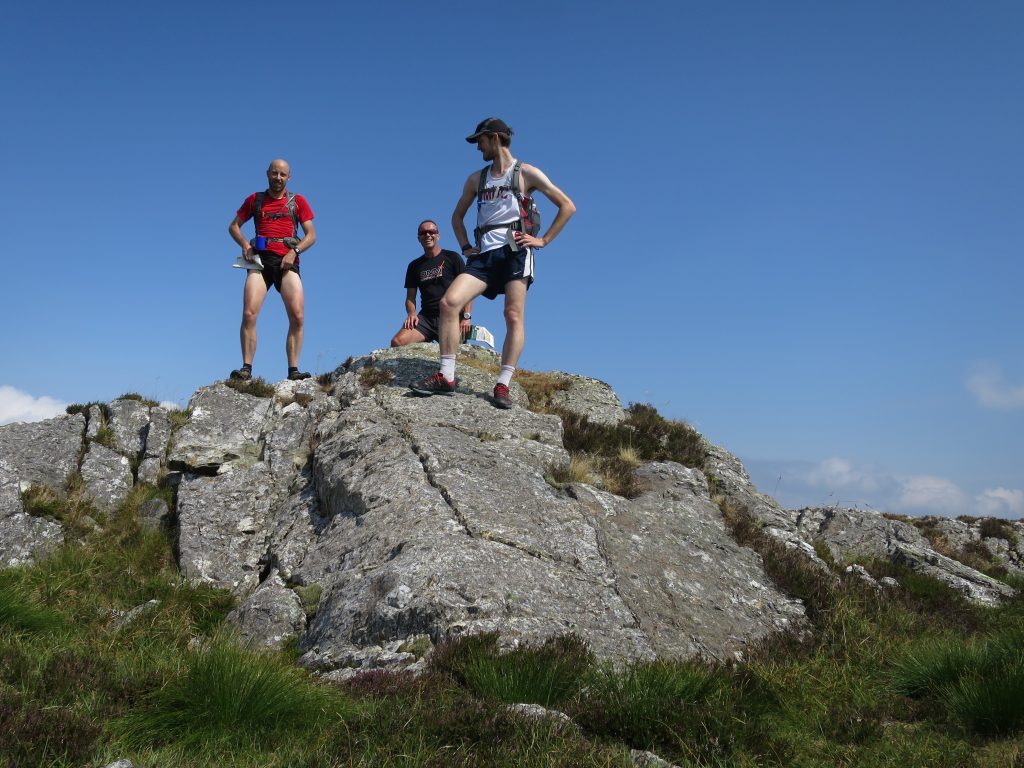 4. Cerrig Cochion
5. Moel Meirch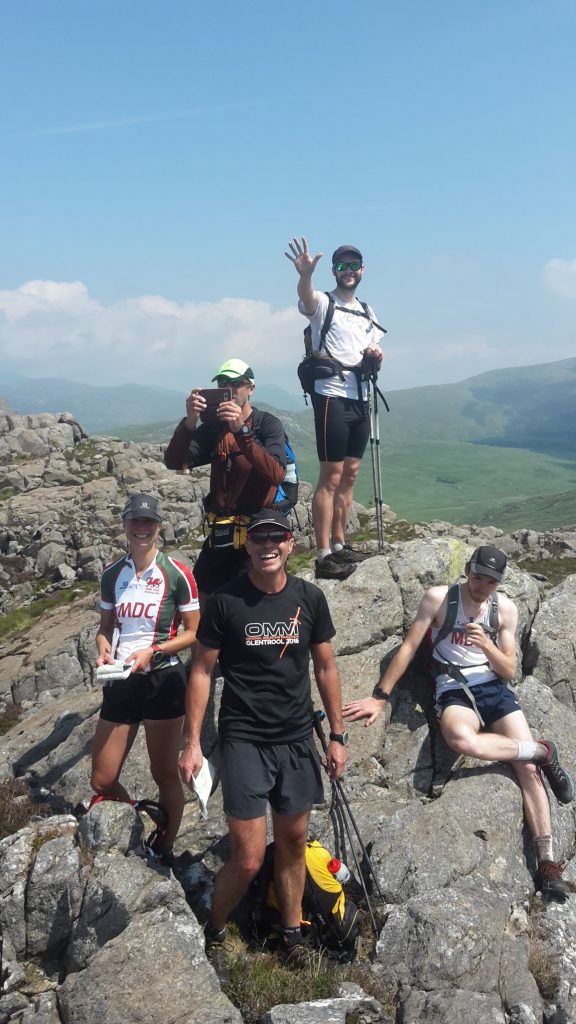 6. Ysgafell Wen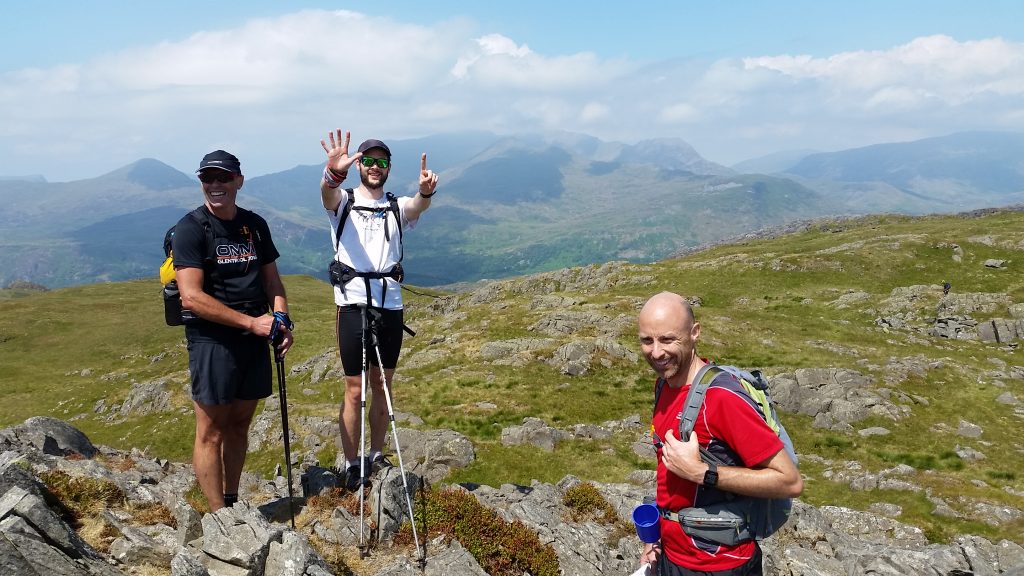 7. Mynydd Llynau yr Cwn
8. 'Unnamed Top'. Let's call it Number Eight.
9. Moel Druman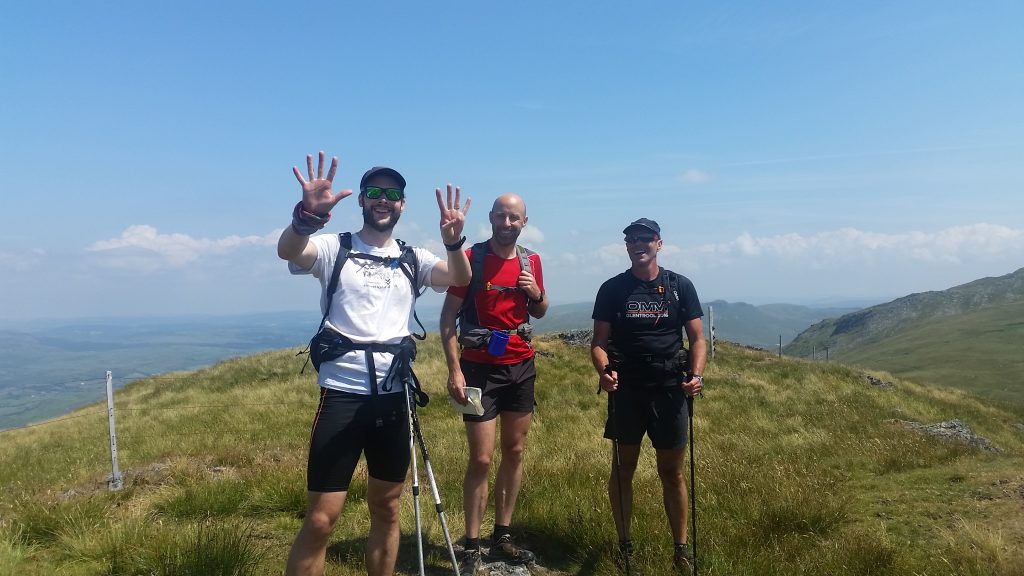 10. Allt Fawr – great views of Blaenau Ffestiniog!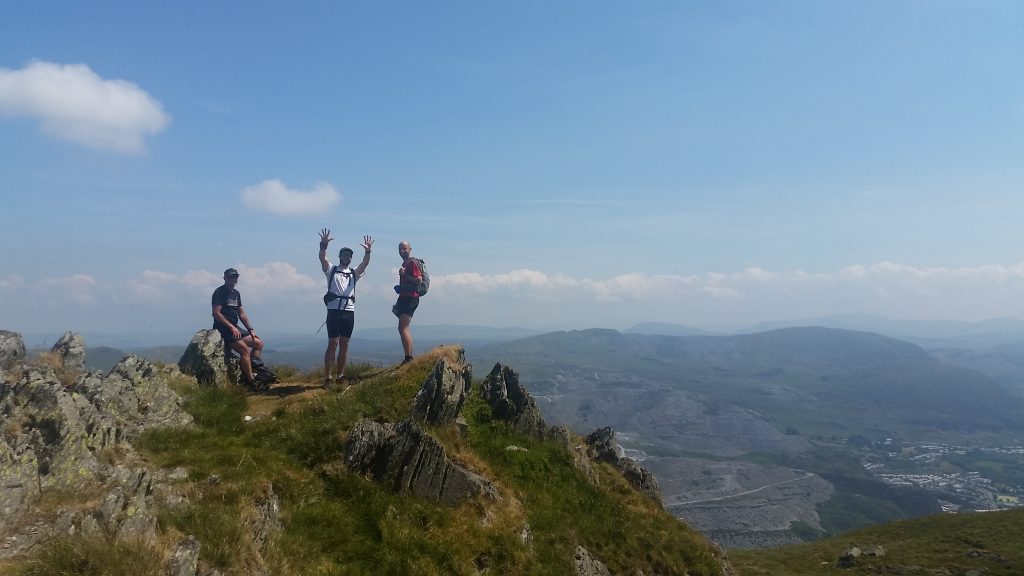 11. Moel Ddu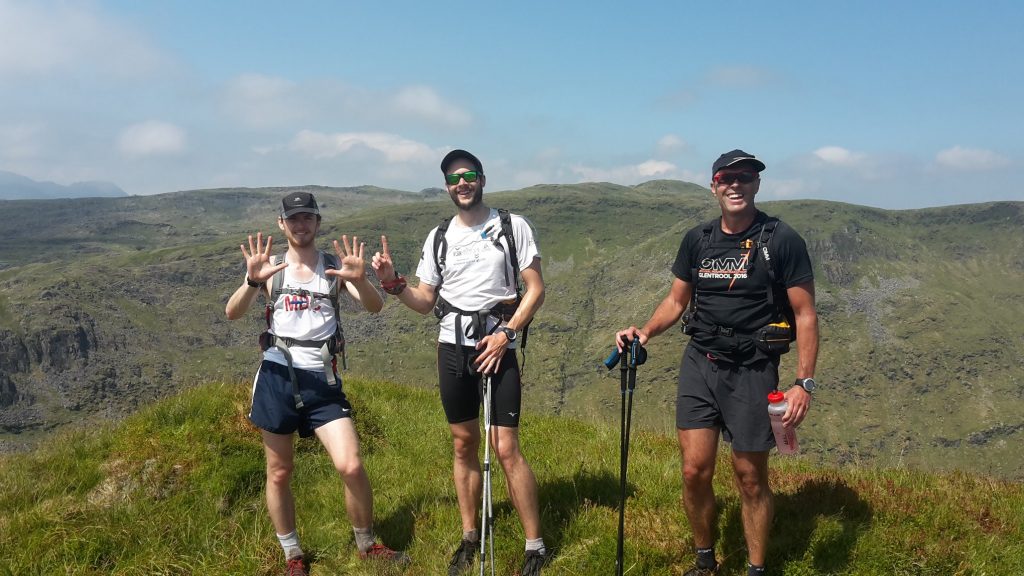 12. Moel yr Hydd.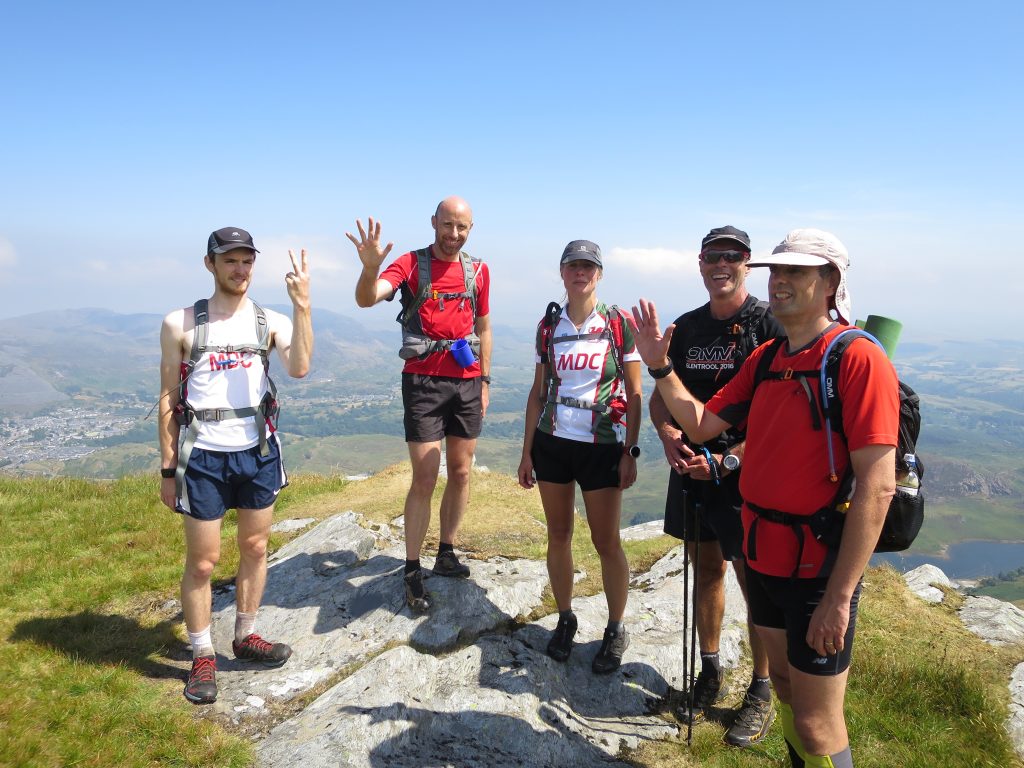 13. A rare bit of cloud on Moelwyn Bach, and almost the only place on the round where you have to retrace your steps.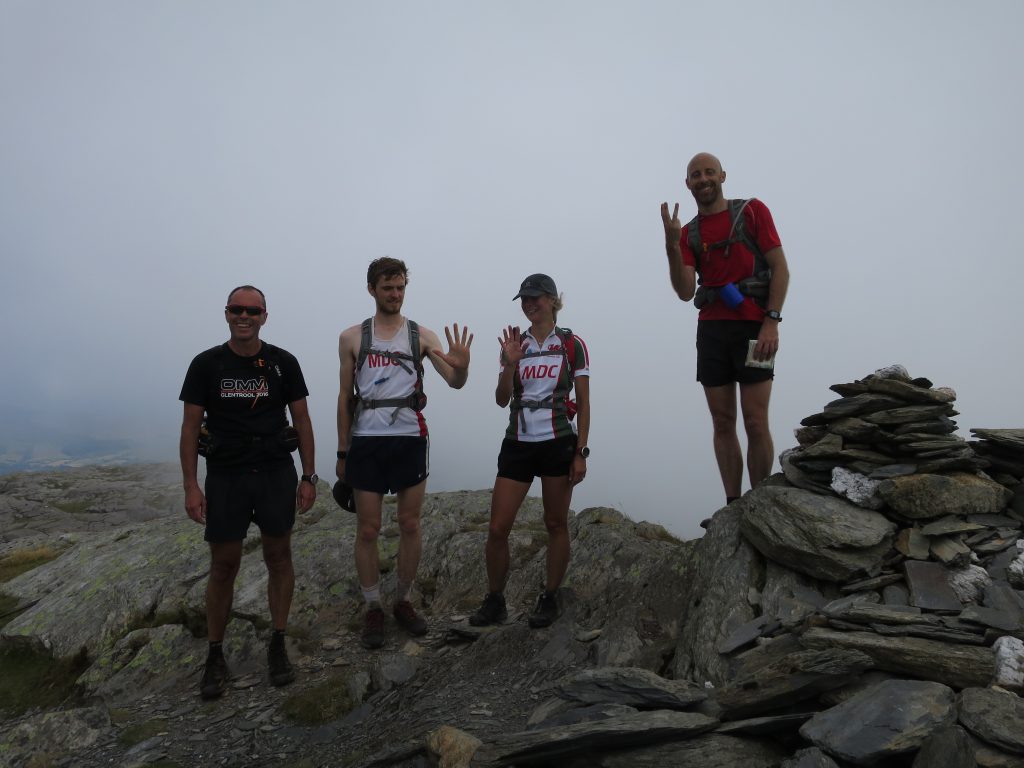 14. Craig Ysgafn – lovely ridge
15. Moelwyn Mawr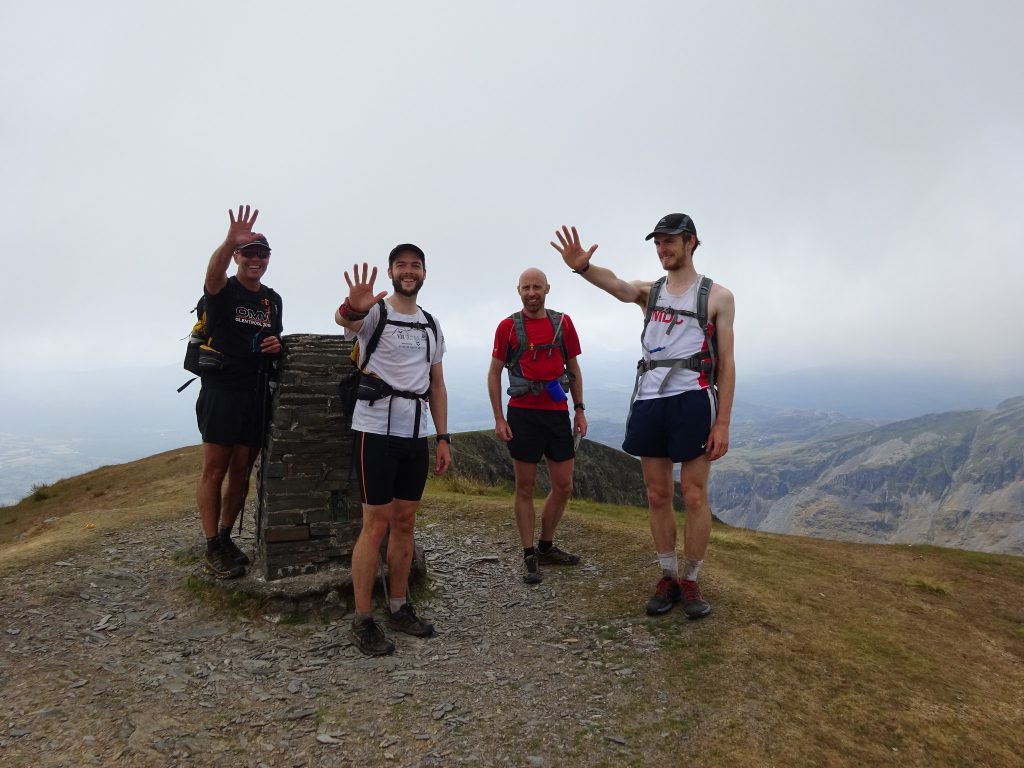 A nice view from Moelwyn Mawr of 'the quick way up Cnicht', as recommended by the official PB map (straight up the central scree slope):
Will halfway up 'the quick way':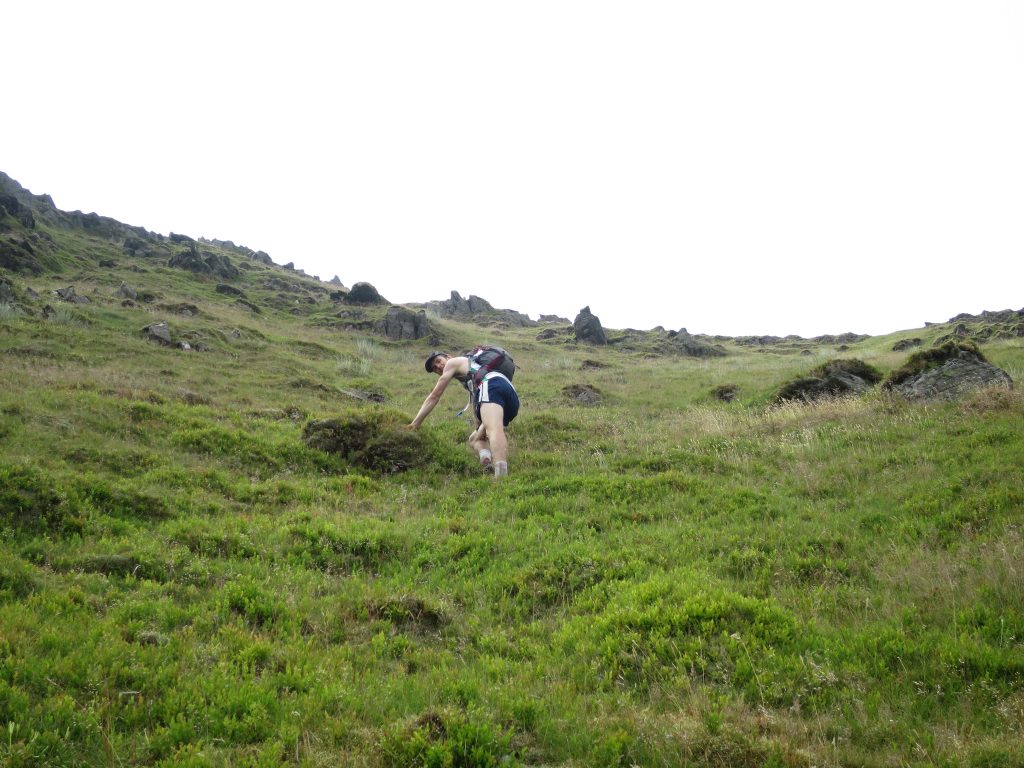 16. Cnicht! And the end of Day one…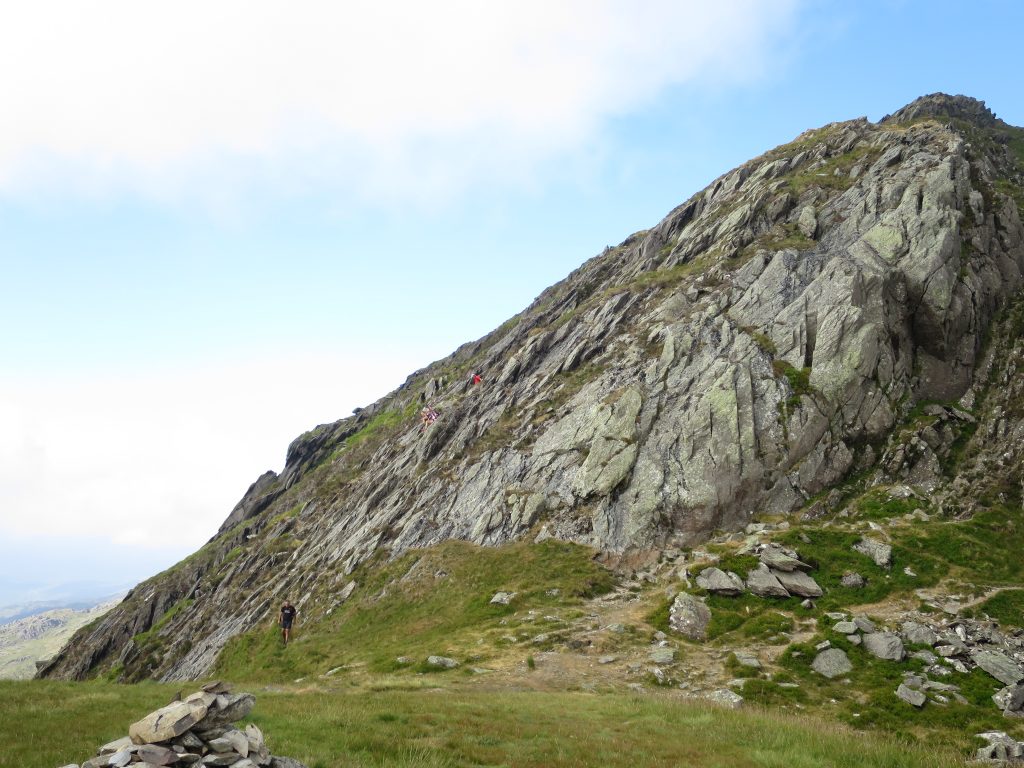 Heading down to camp by Llyn yr Arddu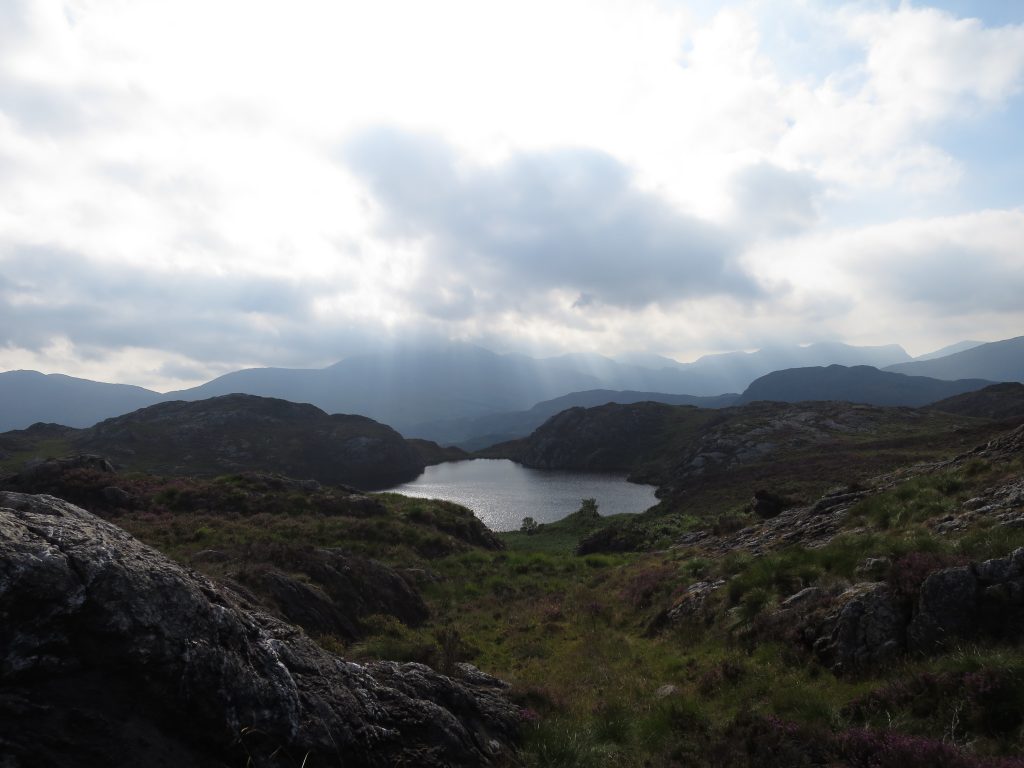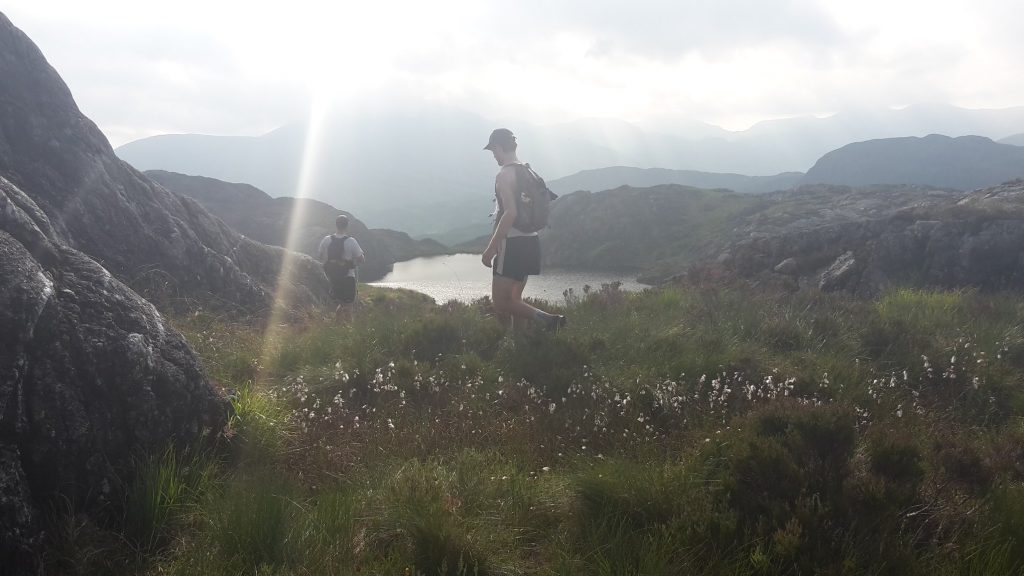 Quick wash before bed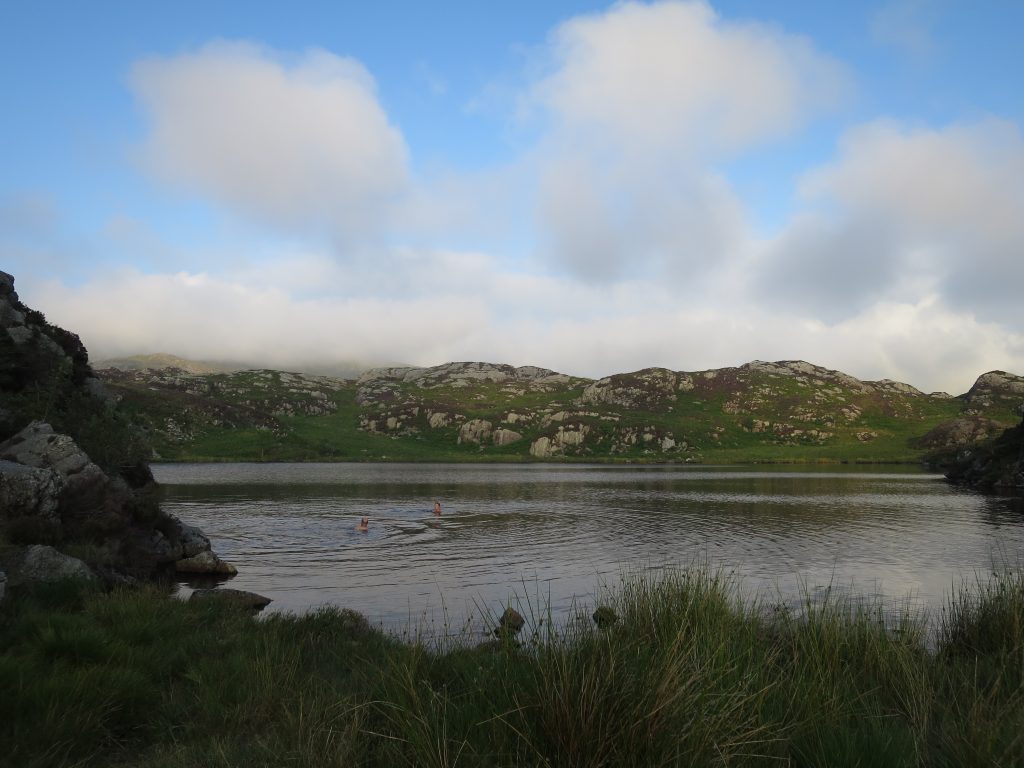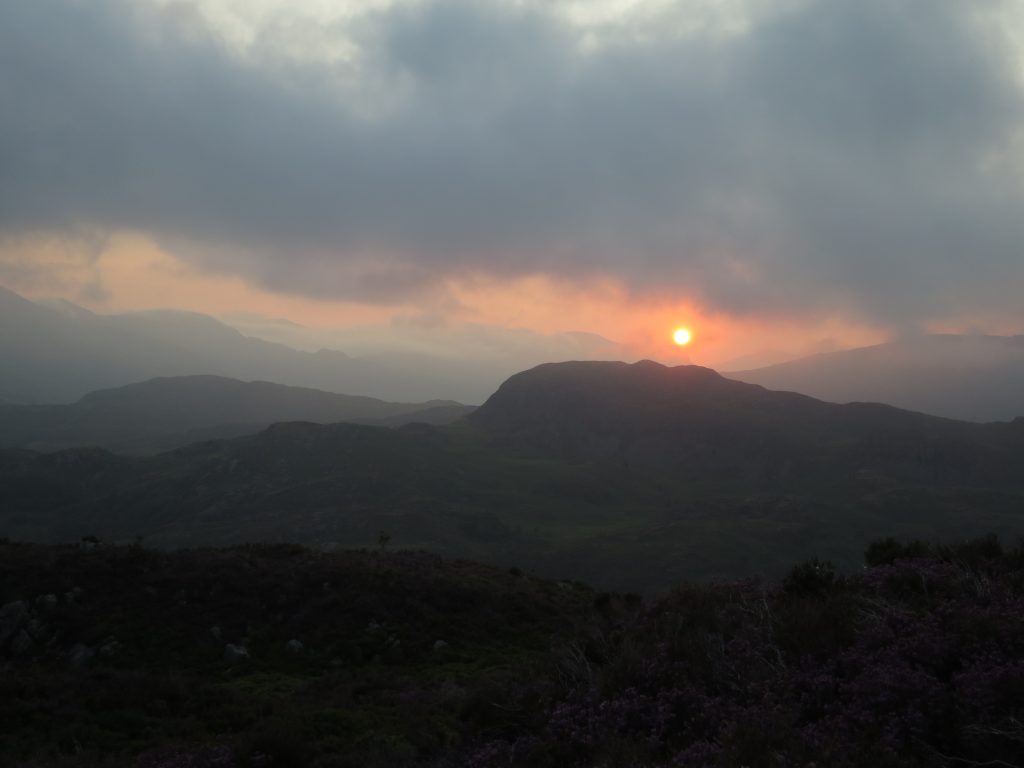 DAY TWO
and an influx of fresh legs as Mark and John joined us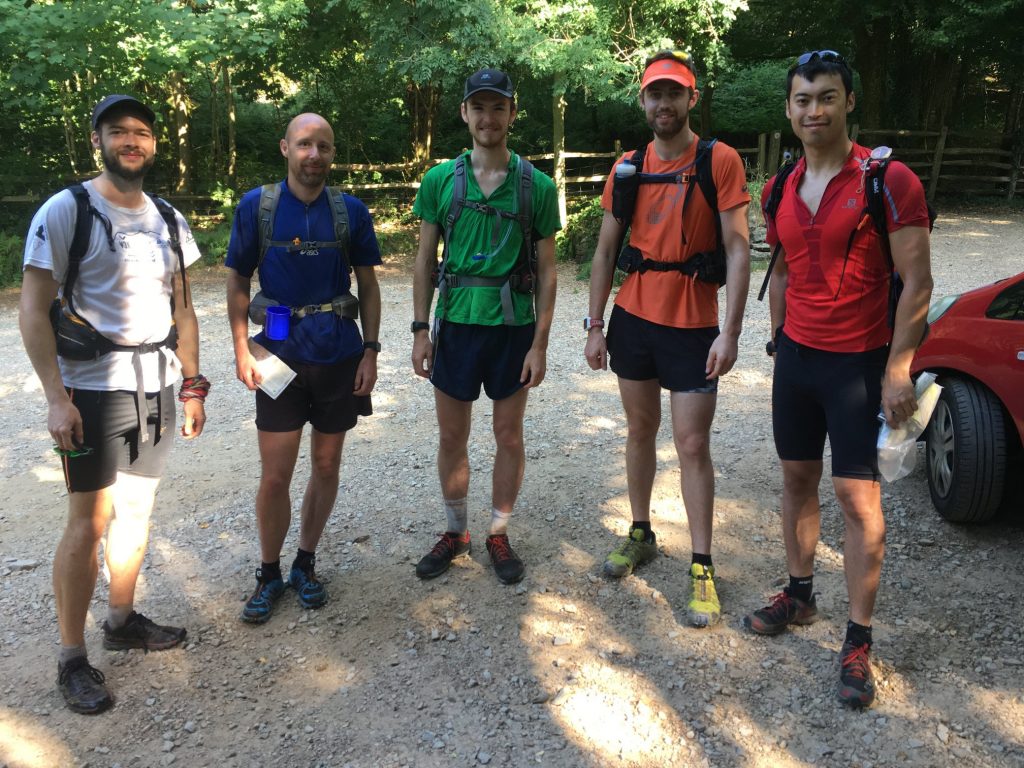 17. Bryn Banog
18. Moel Hebog [Finger counting going a bit astray here…]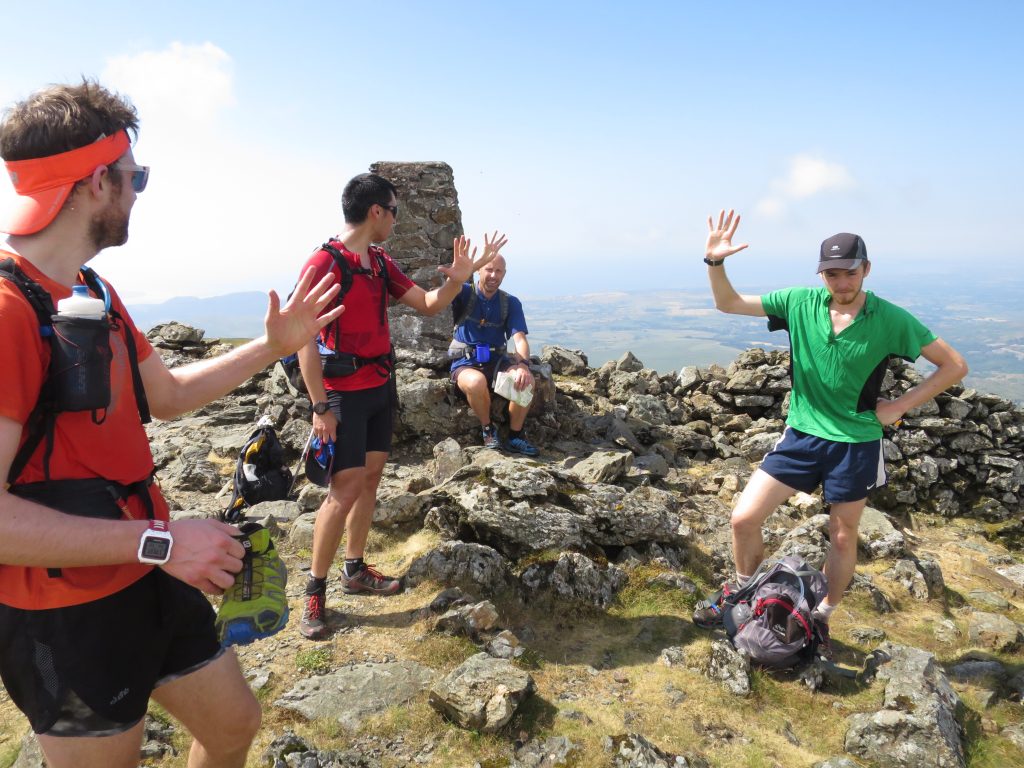 19. Moel yr Ogof [Great bilberries, rough paths]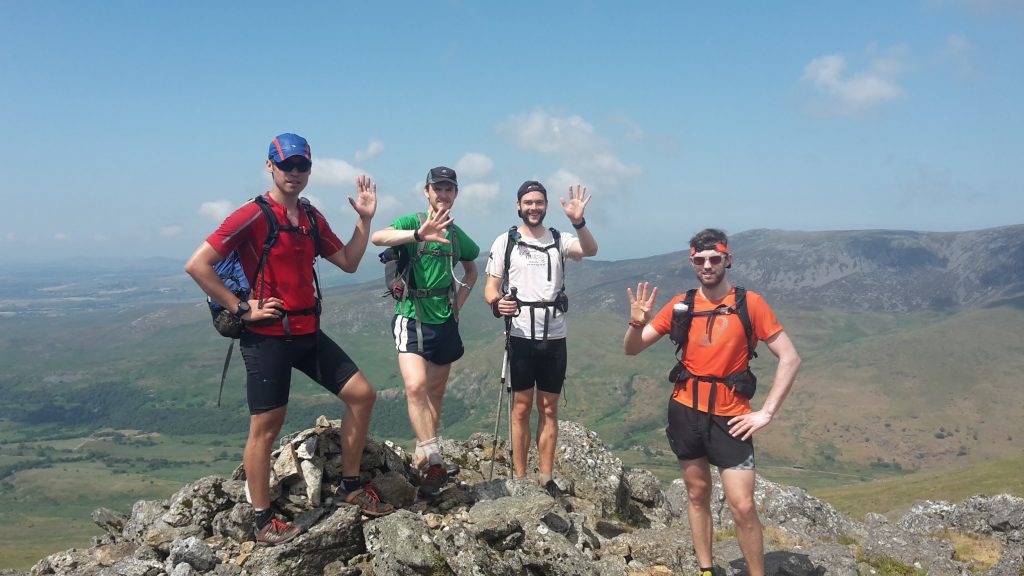 20. Moel Lefn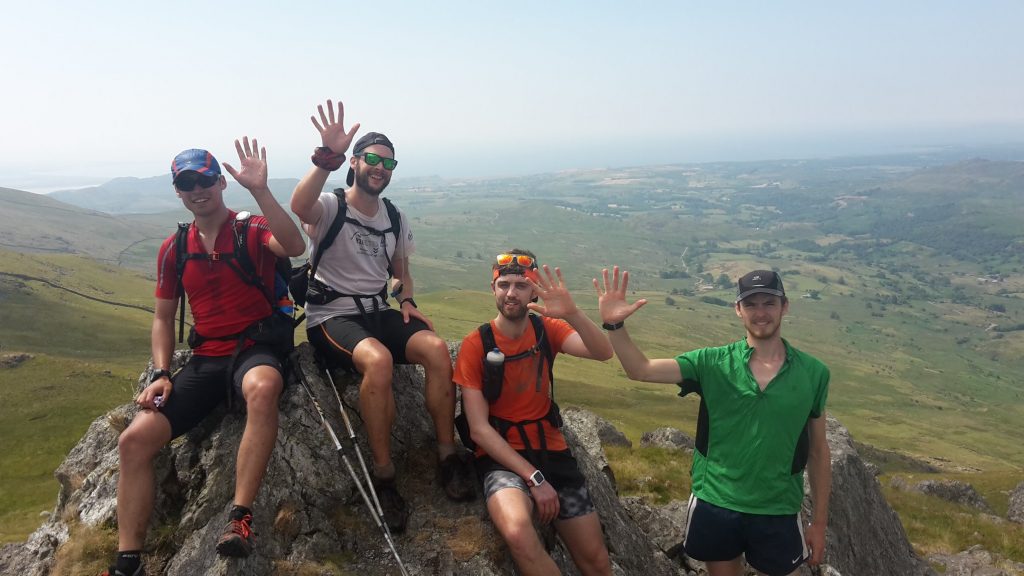 21. Y Gyrn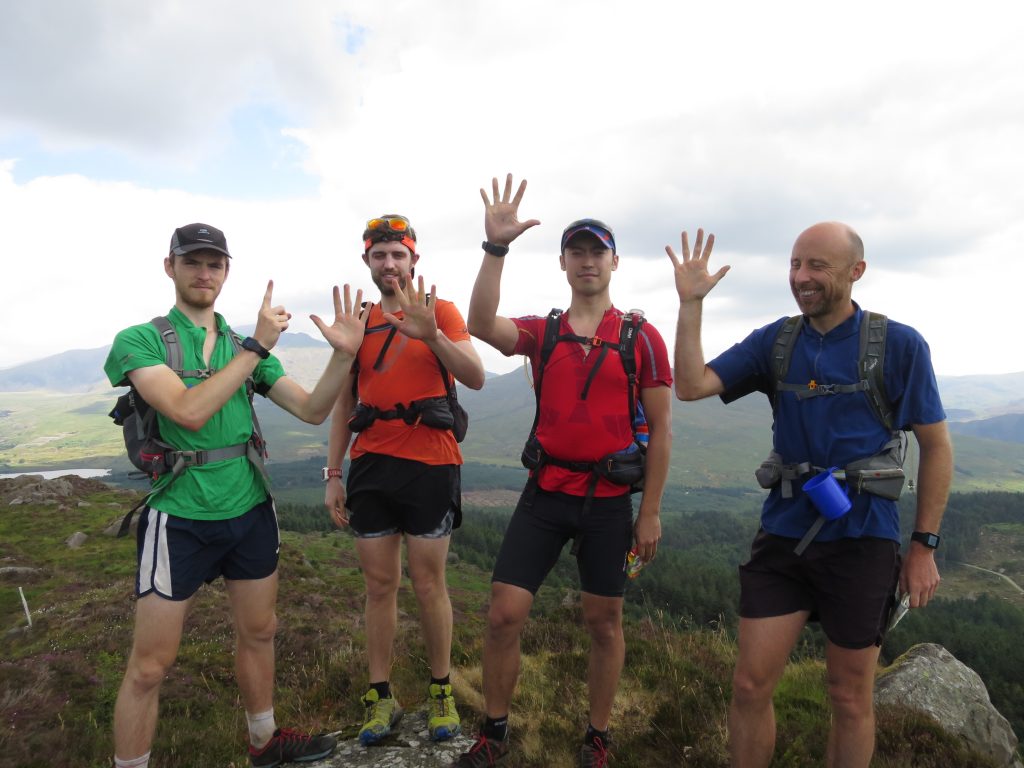 22. Mynydd y Ddwy Elor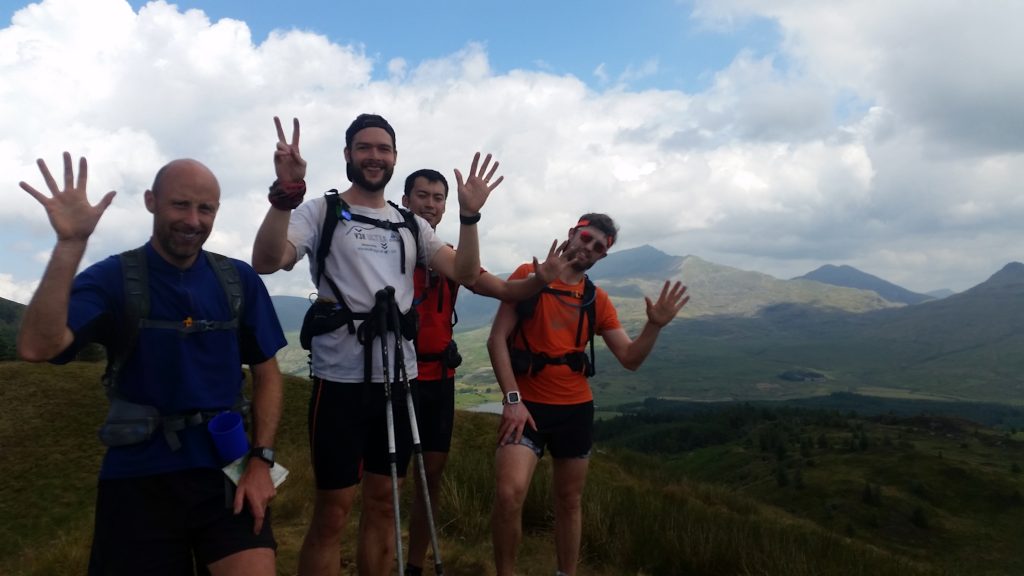 23. Trum y Ddysgl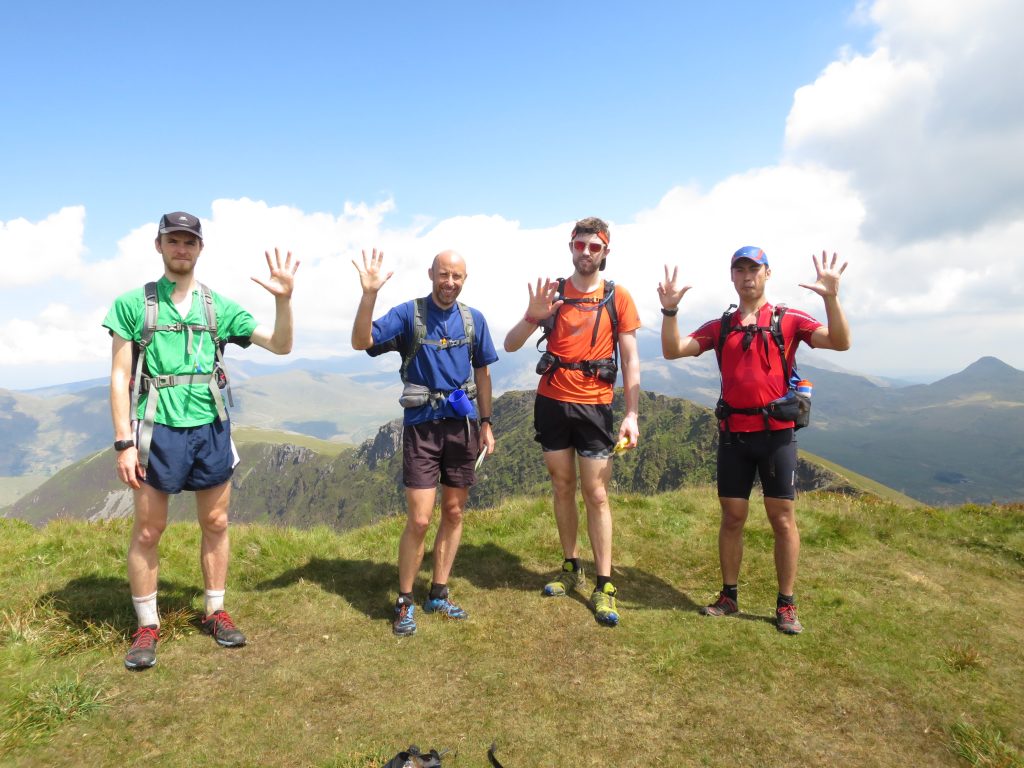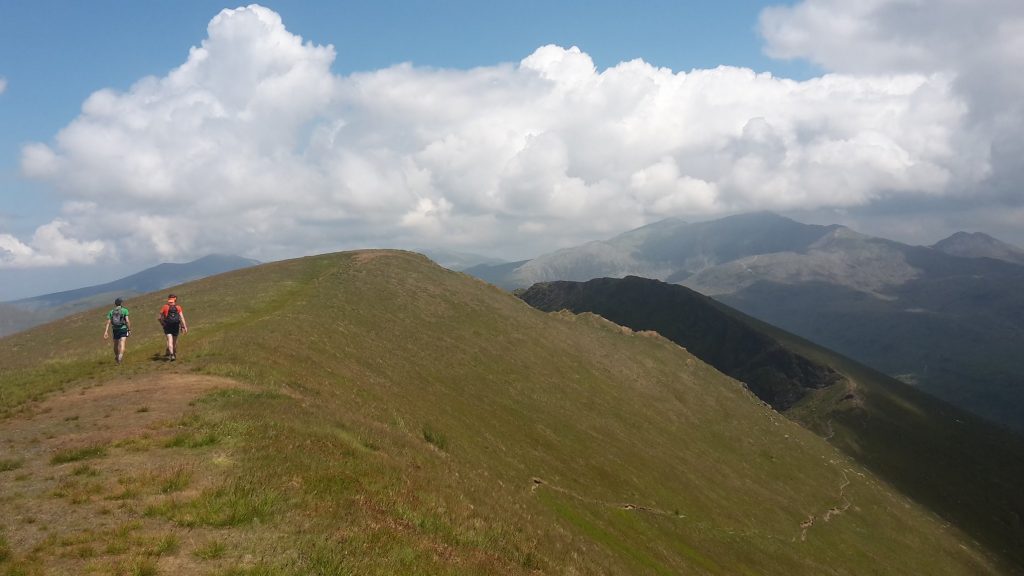 24. Mynydd Drws ys Coed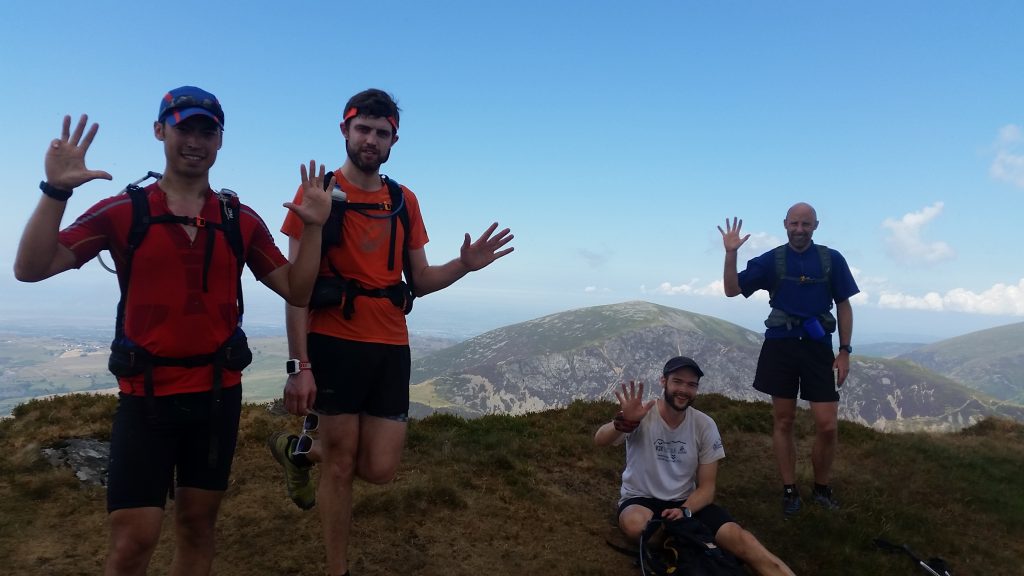 25. Y Garn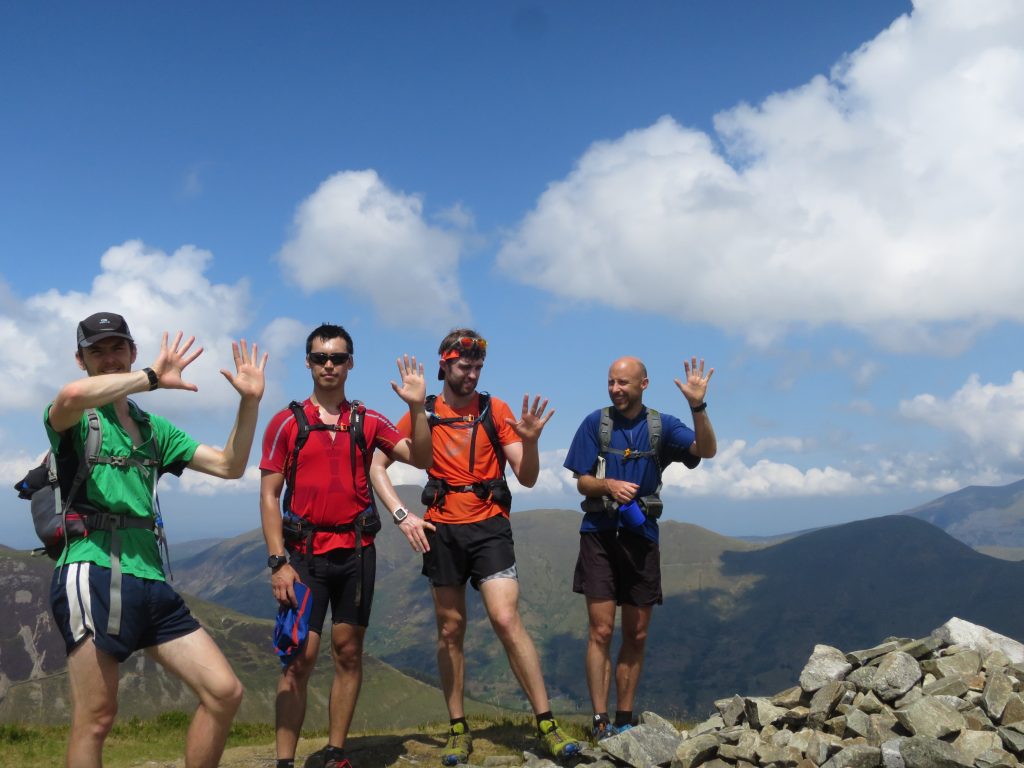 26. Craig Wen [after lunch, with an additional Nicky]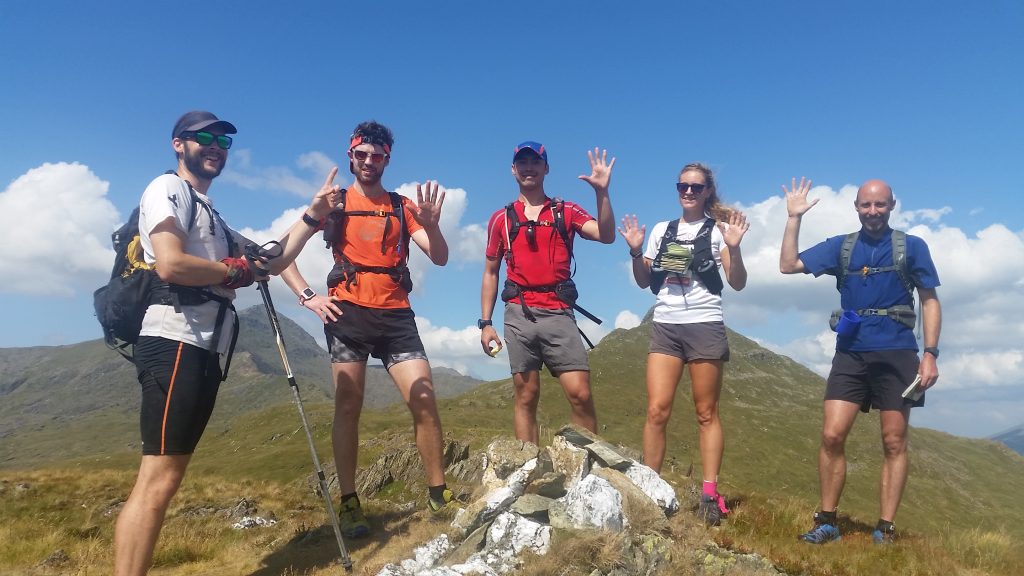 27. Yr Aran. Someone took a photo, I'm sure. I was getting texts that England were beating Sweden at that point, so got a bit distracted…
28. Cribau Tregalen.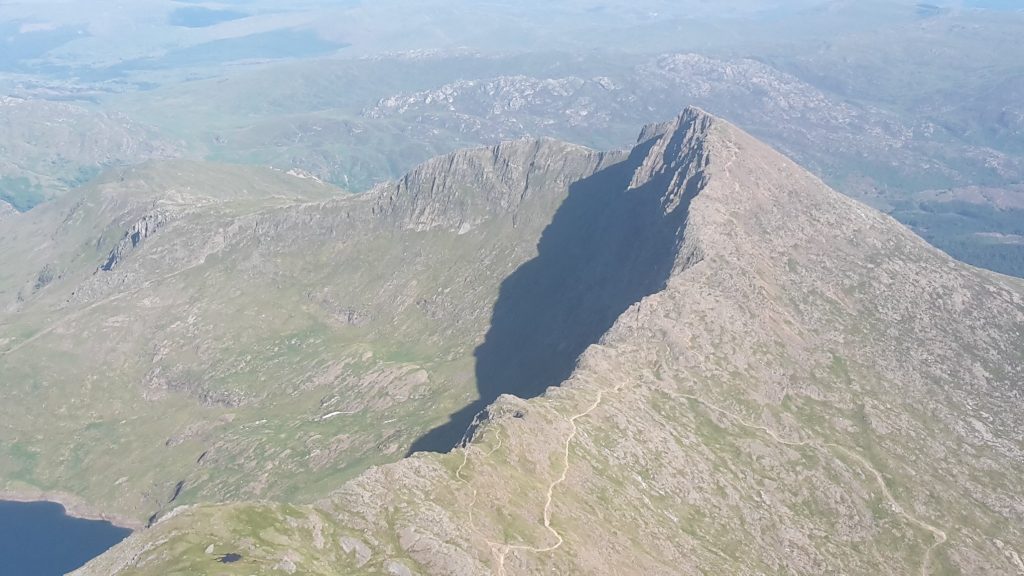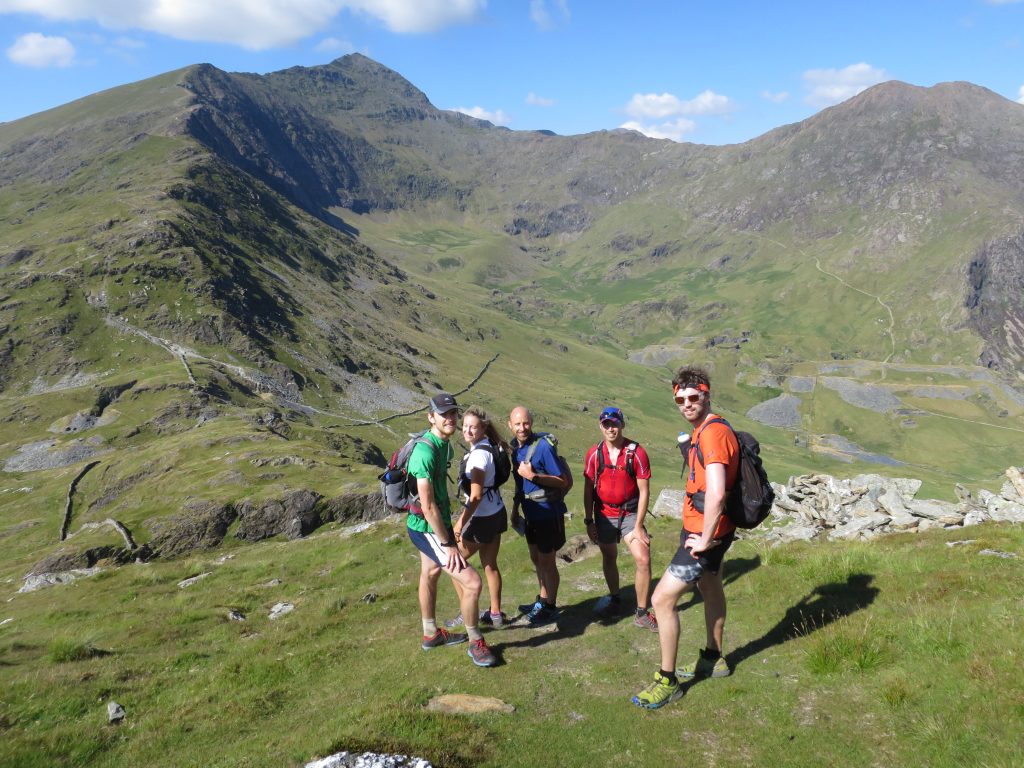 29. Yr Wyddfa was a mass of sun-baked tourists pouring off the train, incredible views, a much needed cheese pasty and a big bottle of Coke.
30. Crib y Ddisgl. Snowdonia always looks like this, right?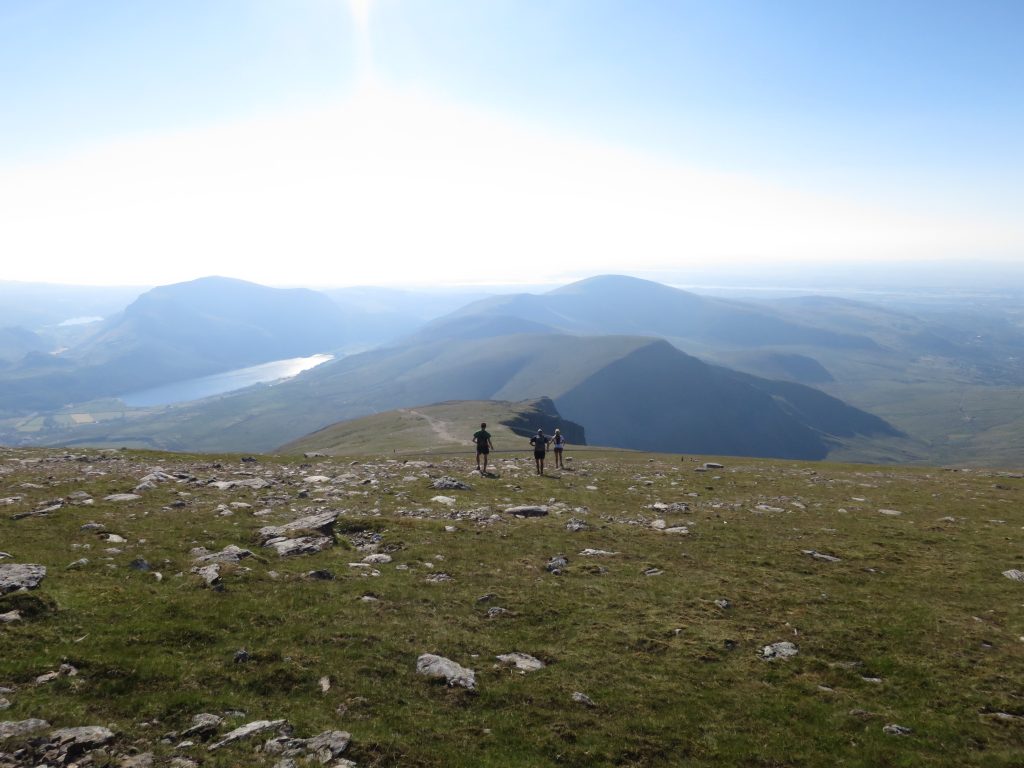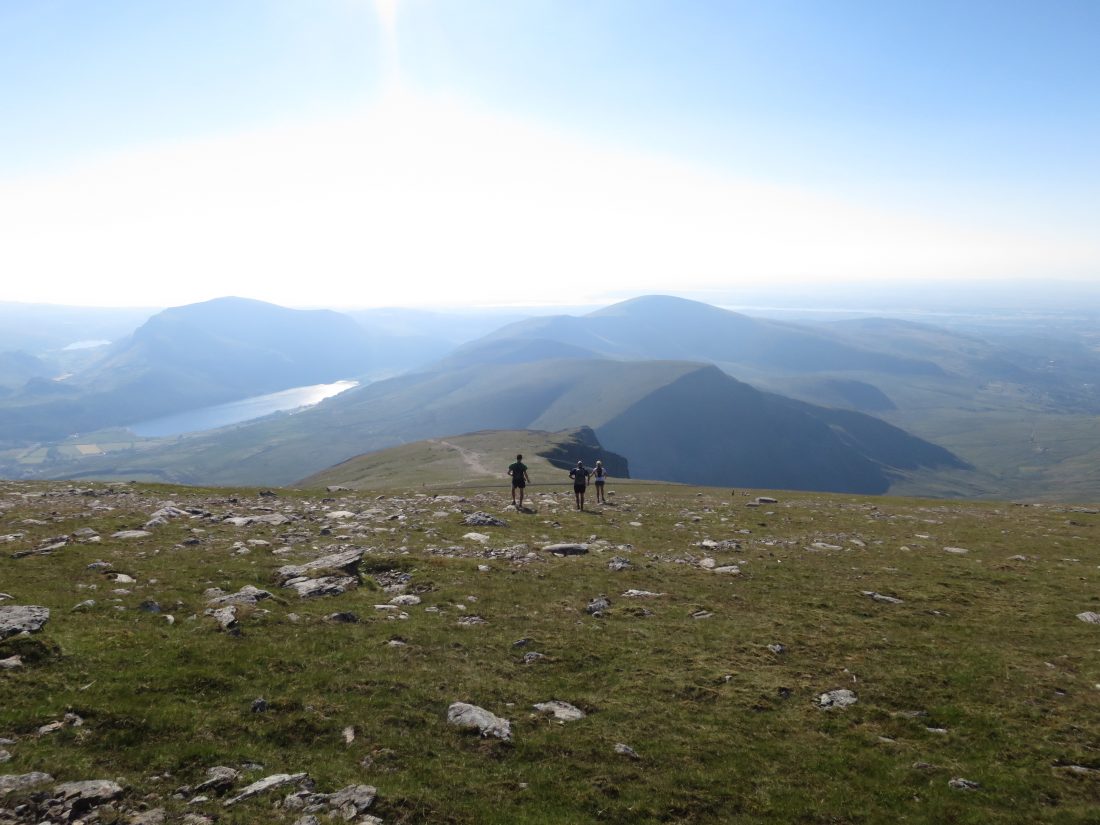 31. Moel Cynghorion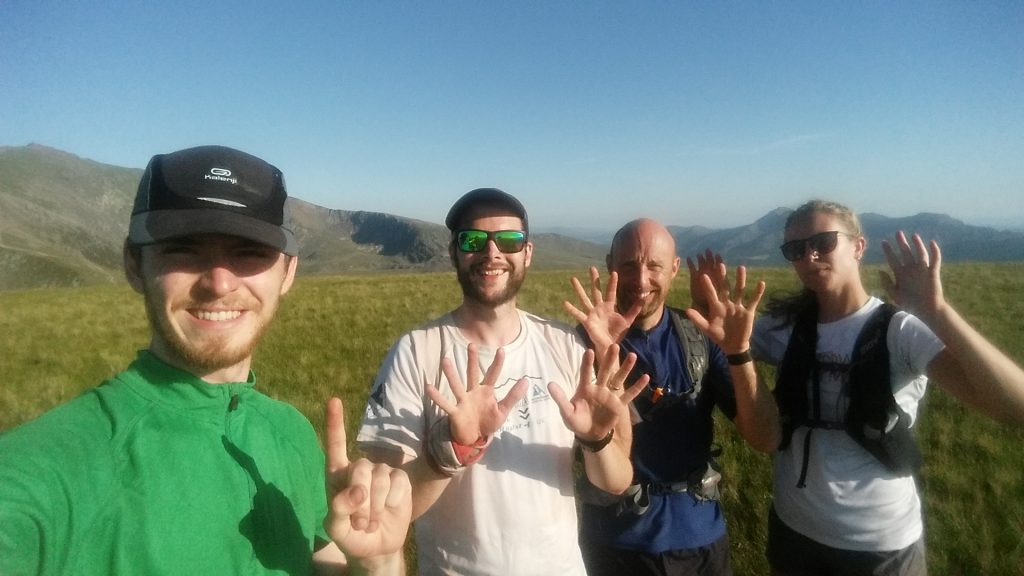 32. Foel Goch [I was quite tired by now]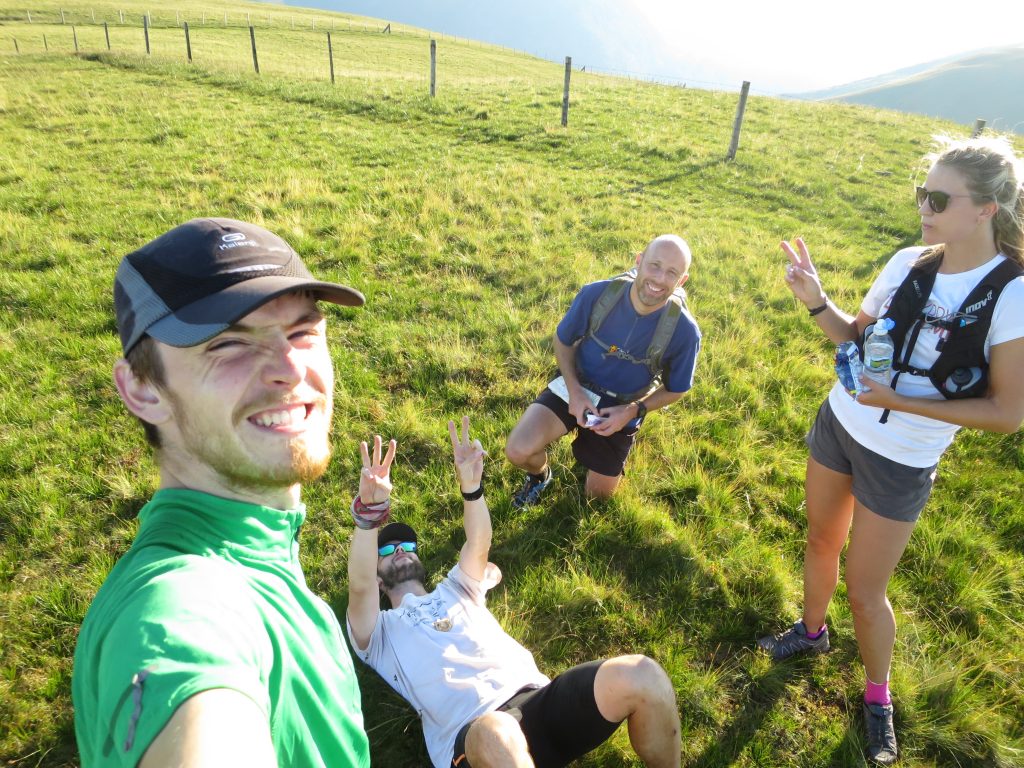 I mean, sometimes, with weather like this, it's just pretty awesome being alive…
33. Foel Gron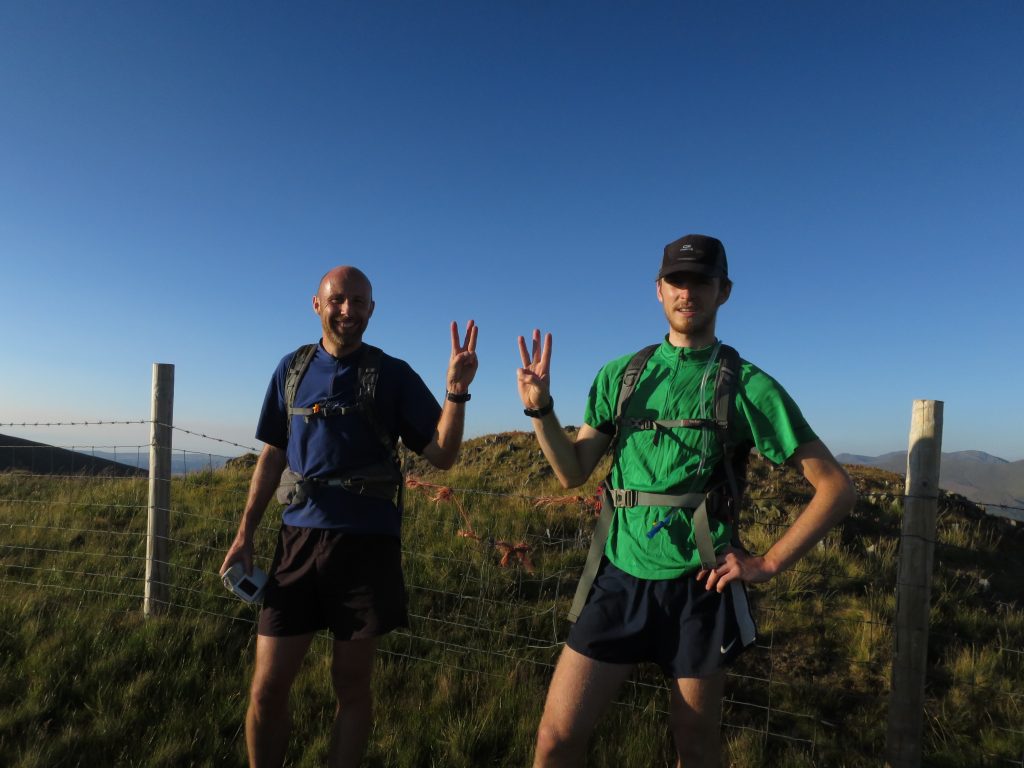 34. Moel Eilio – just before we called Mark to order the biggest Indian takeaway in the world, which he brought over to the campsite. These blessings are what life is made of. Hot food! Delivered straight to you!
Will started doing his own impromptu Sprint Session because obviously we hadn't done enough running yet, and as I hobbled after them they were kind enough to wait for me.
DAY THREE
Began with an epic breakfast in Pete's Eats. I may have cheated slightly by getting a lift with Nicky down to the cafe, but it was only a km and she needed directions and I was assured that we'd easily made up 1km of extra excursions along the way, so it didn't seem to matter too much…
Llanberis slate quarry was pretty amazing. We decided not to take the official marked PB route which goes straight up a cliff. Didn't fancy that bit.
35. Elidir Fach [Marcus was Dealing with Important Business]
36. Elidir Fawr [Er… I think there were a lot of flies…]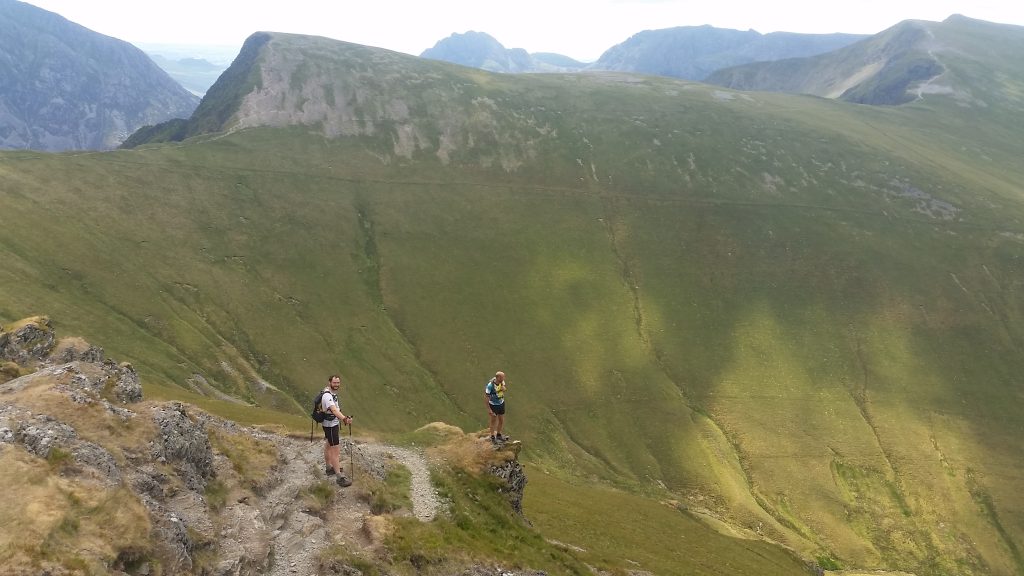 37. Mynydd Perfedd [possibly]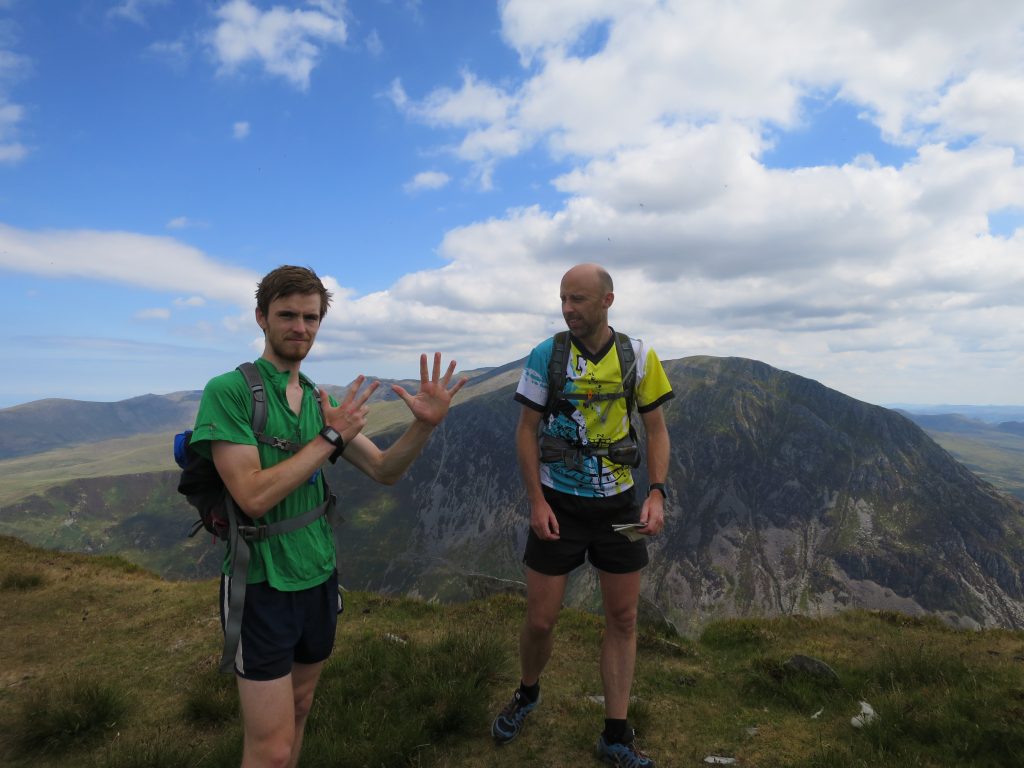 38. Foel Goch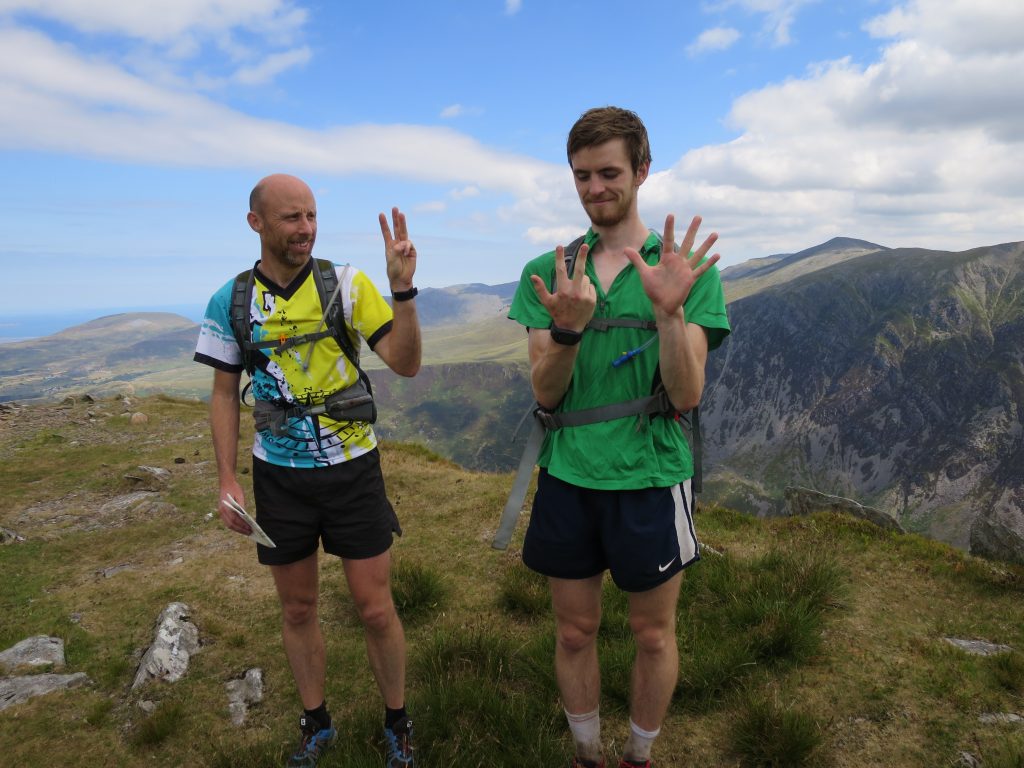 39. Y Garn and a million flies…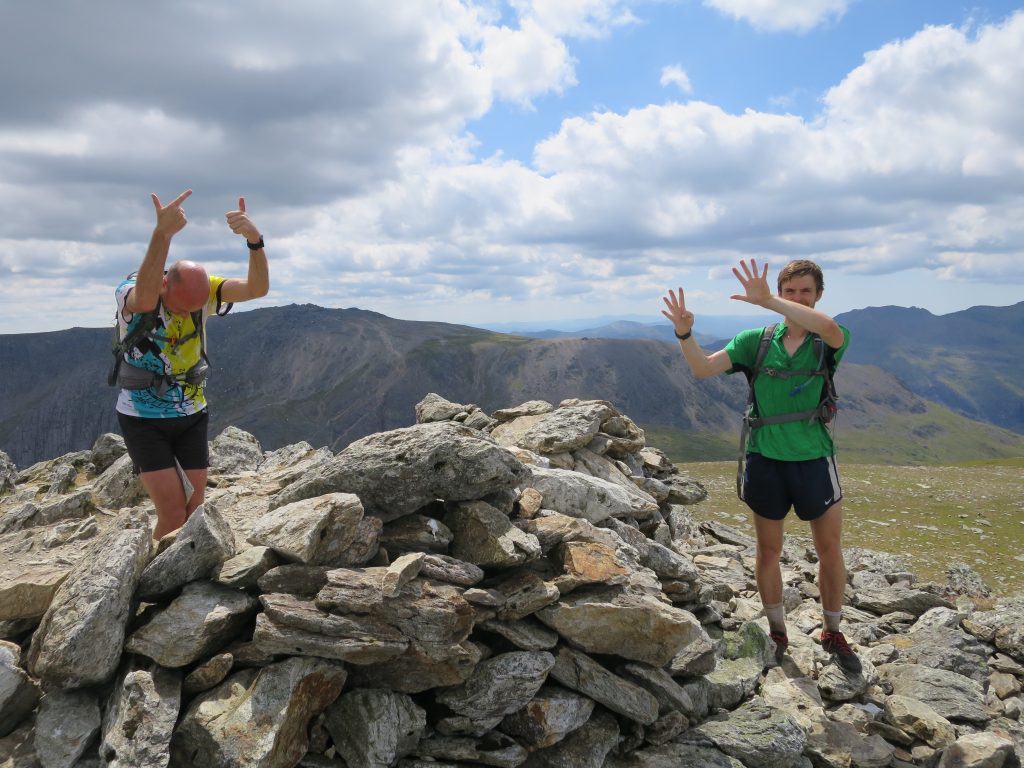 40. Glyder Fawr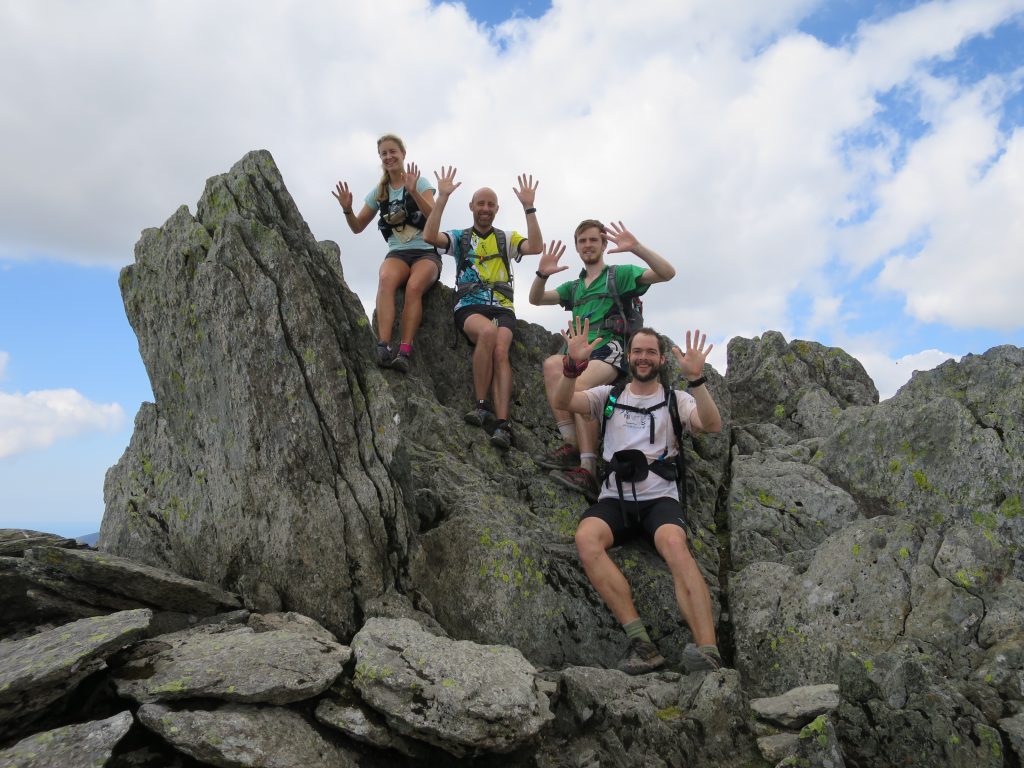 41. Glyder Fach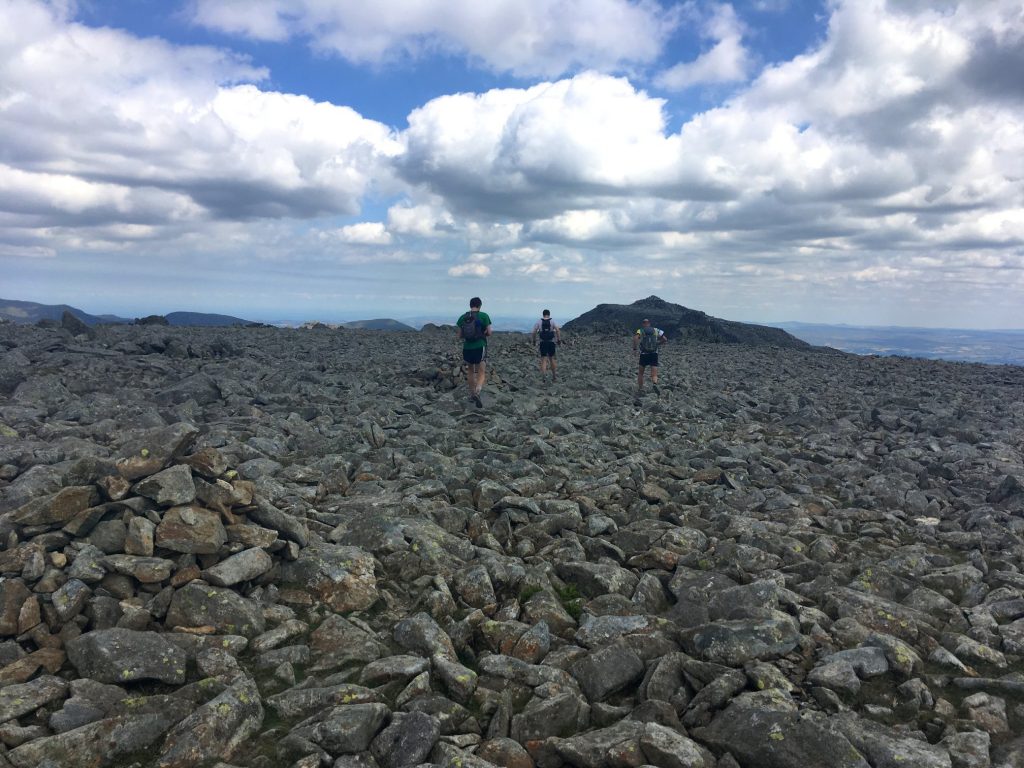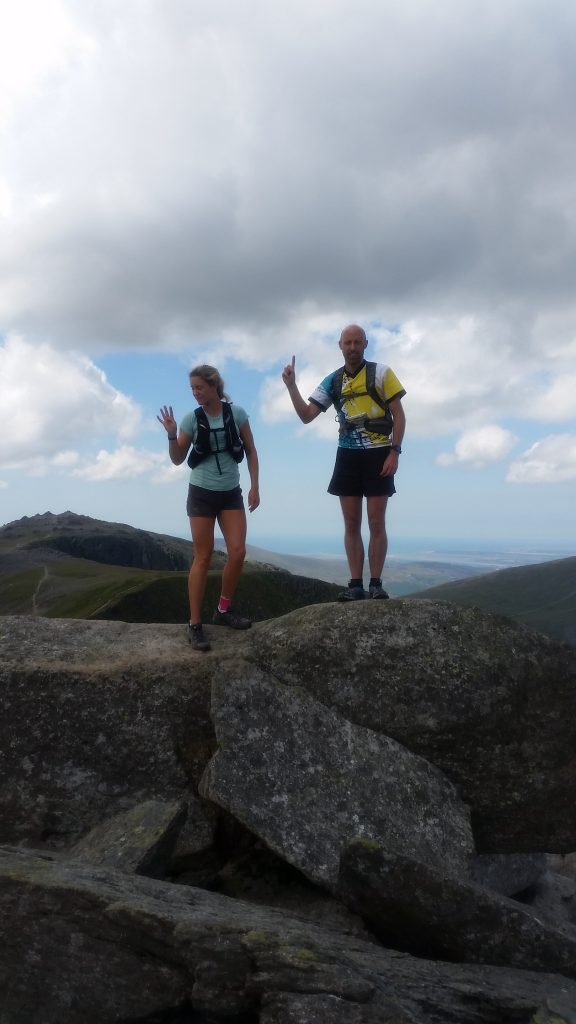 …also Glyder Fach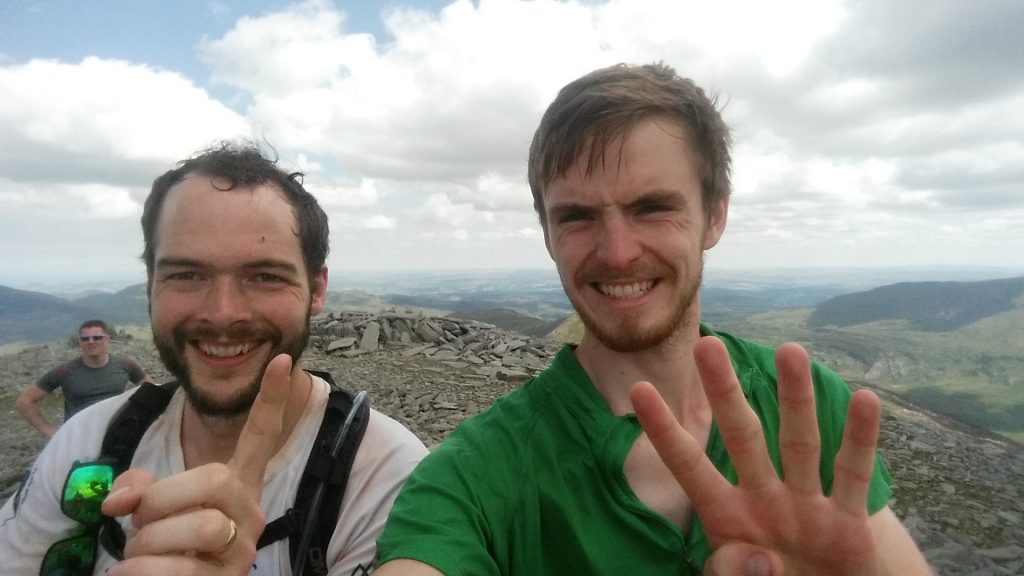 42. Tryfan [Normally I love Tryfan. This was about the least fun I've ever had on Tryfan. I think the others were enjoying it though.]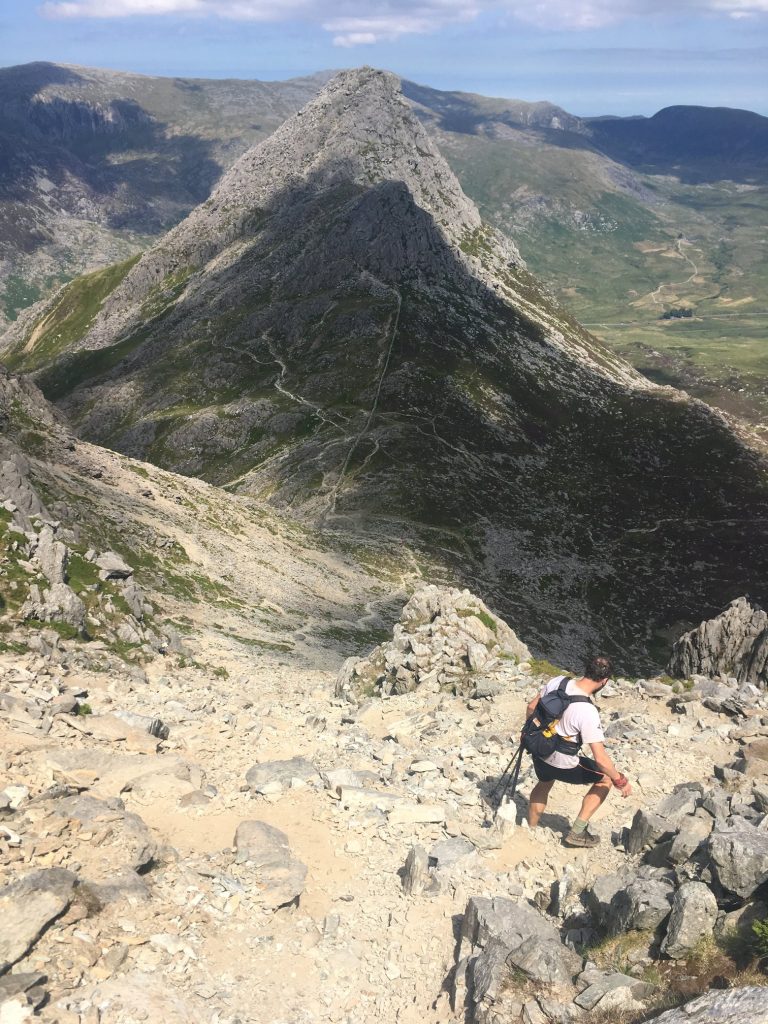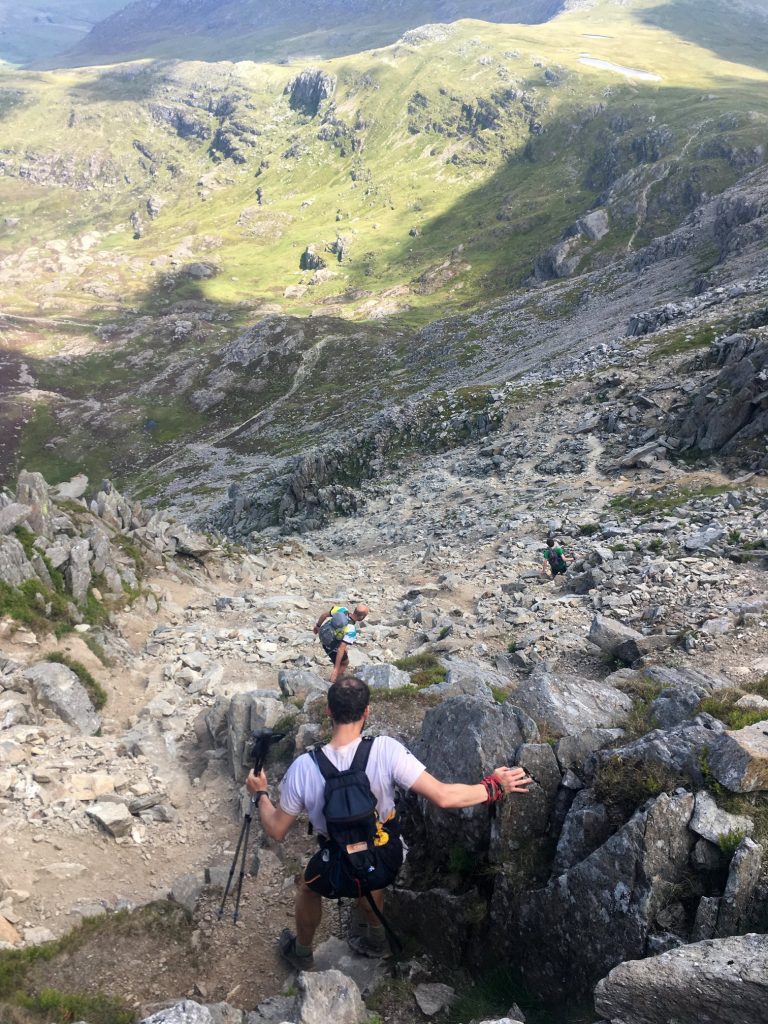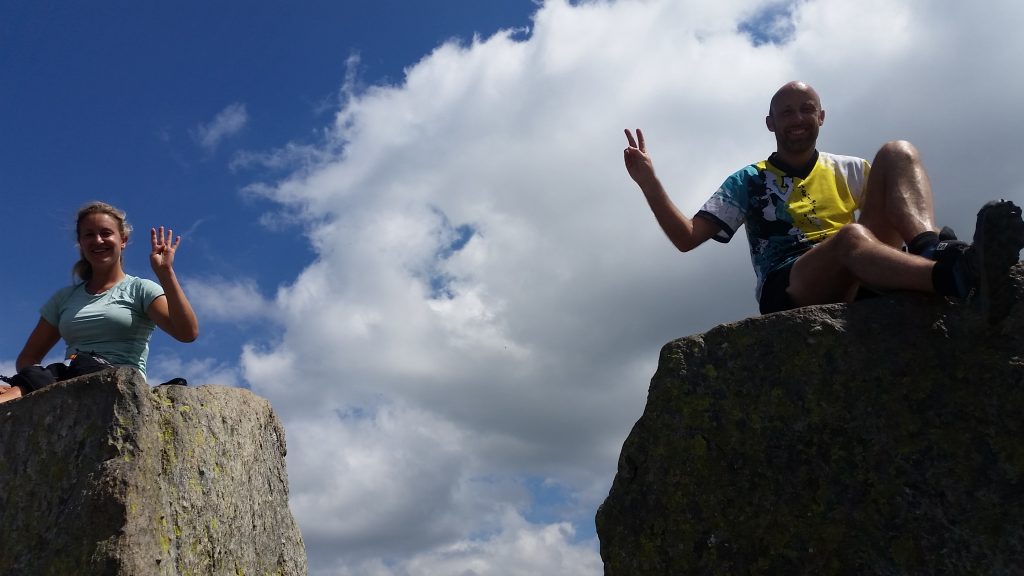 More fresh legs joined us at Llyn Ogwen. I lay sprawled in the shade and contemplated, and contemplated the next ascent… Nice ice lollies though.
43. Pen yr Ole Wen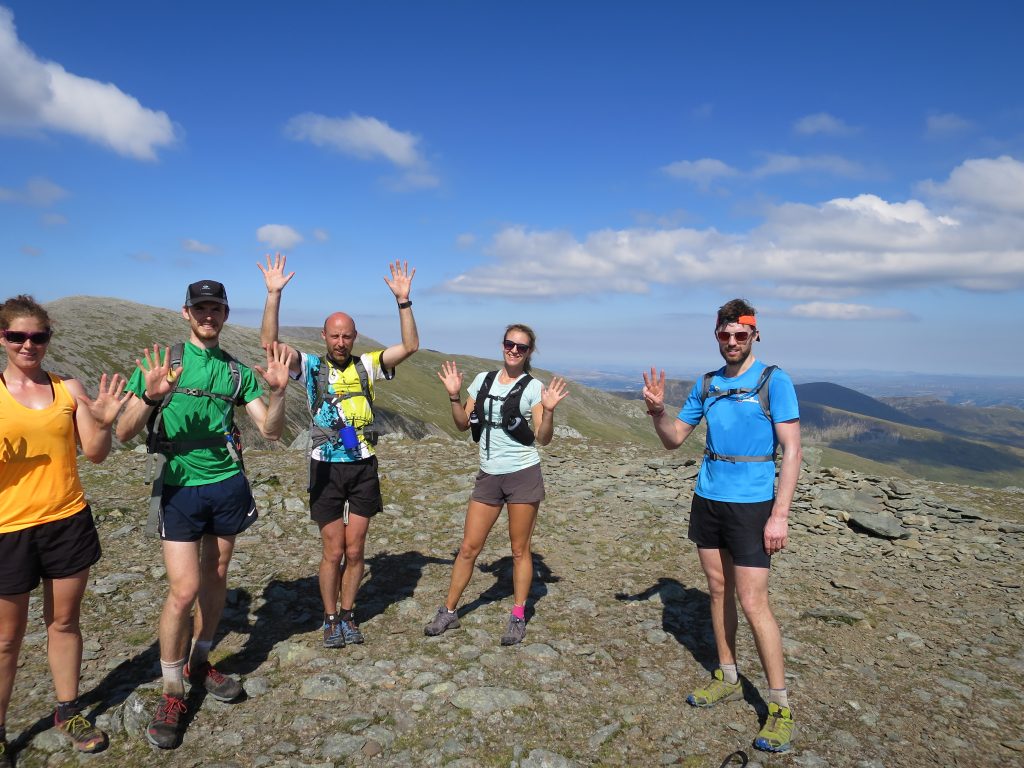 44. Carnedd Dafydd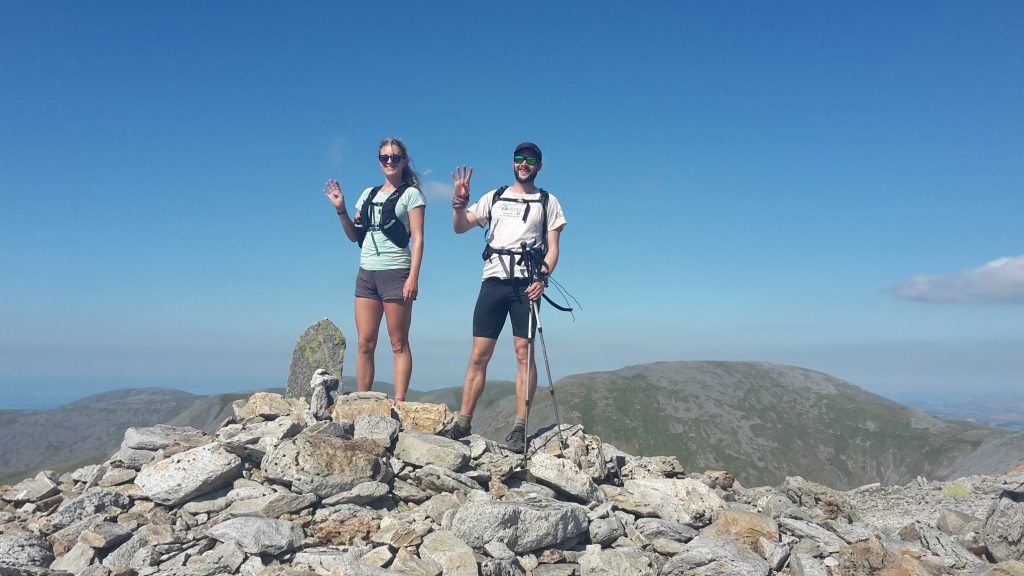 45. Carnedd Llwellyn
46. Pen yr Helgi Du – things were starting to get a bit ropey for me by now…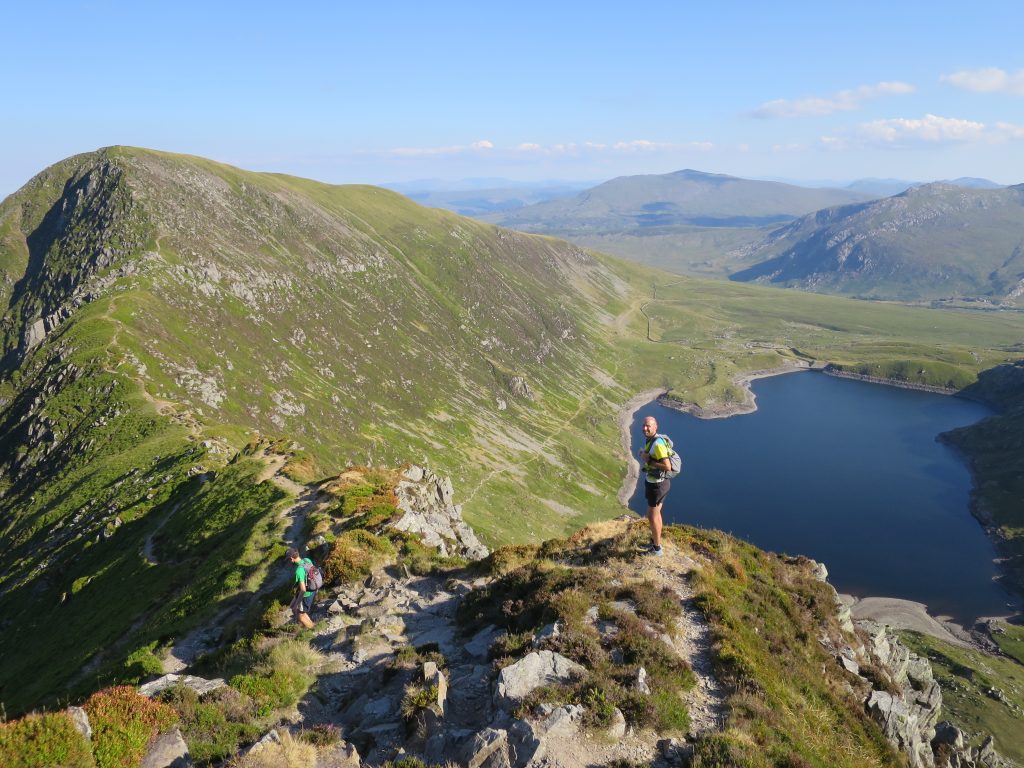 47. Pen Llithrig y Wrach and the final summit.
Just easy jogging in formation down to the Moel Siabod cafe, where Ian (who had finished before us) had ordered us dinner. 5 pristine plates of glorious salad, and a cool can of seven up. I needed a bit of a lie down, possibly suffering from Salad shock.
Comments
comments