Transfan 2018
In 2018 MDC and friends opted to take the annual running of the Transfan in reverse, making it a nafsnarT.
A bumper crop of runners started this year in the summer sun from Cwm Llwch, MDC runners and some guests from further afield, from Snowdonia and beyond. Katie Roby had started at midnight on a Double Transfan, and had already turned around at Cwm Llwch before we even got there. The runners lined up for the traditional pre-run photo, and then began to bob their way up Pen y fan.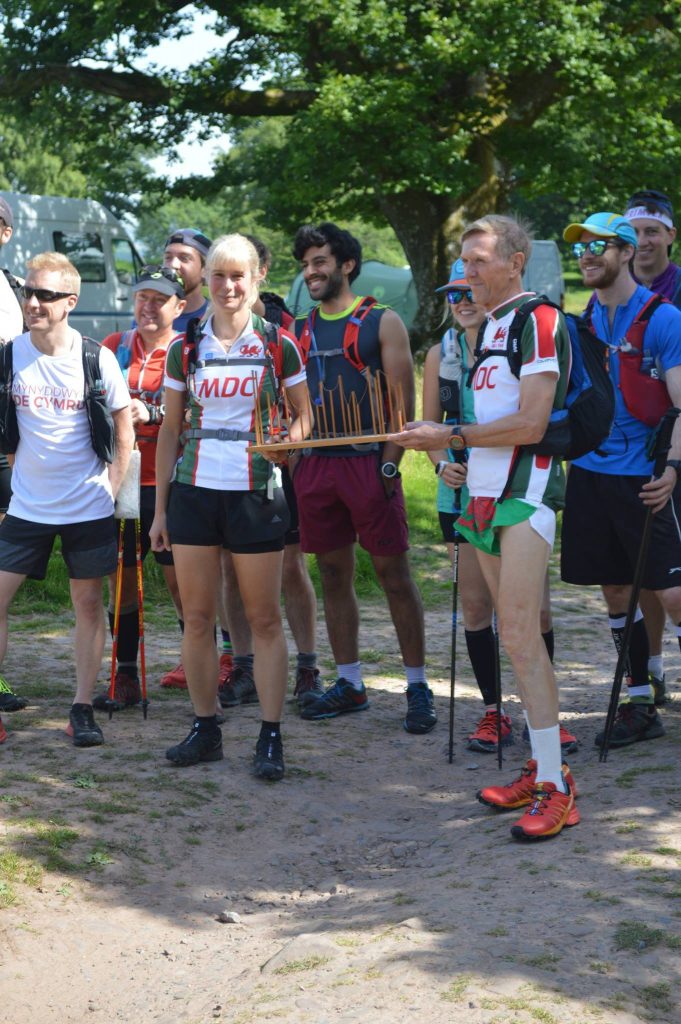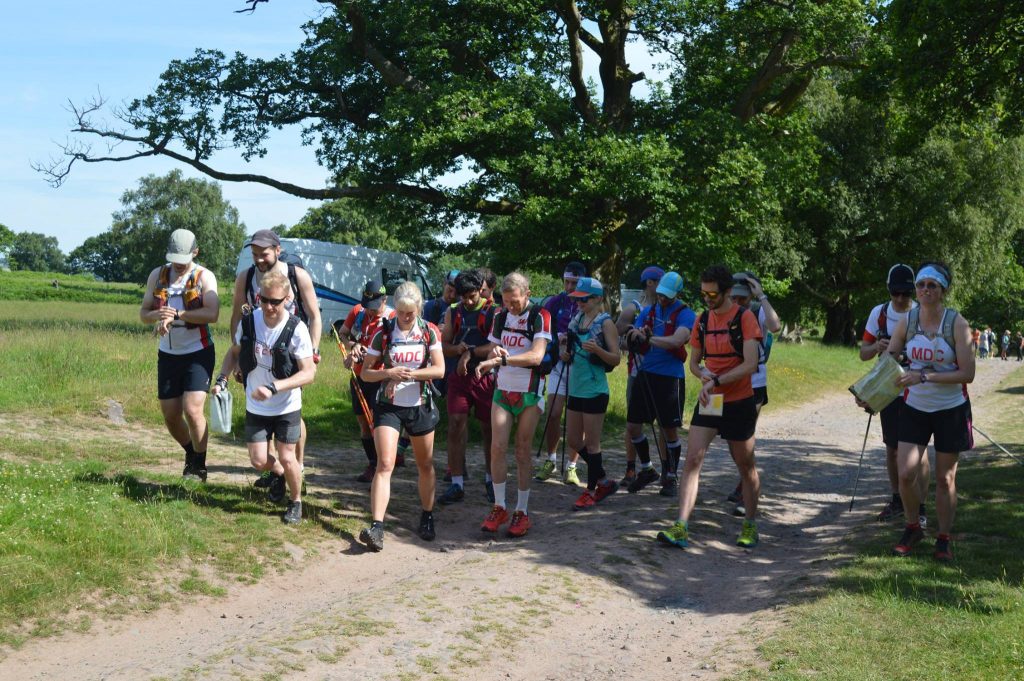 The weather was glorious, blisteringly hot, with great views as far as the sea. Storey Arms was rammed with daytrippers, and a collision of multiple events on the busy peaks – beardy ultra runners half way through the SW100, serious dudes in camo paying for the 'Special Forces Experience', and a merry band of Transfanners jogging their way across the hills. The best things in life, after all, are free. The photographers got a bit confused about who was who, and who are we to correct them…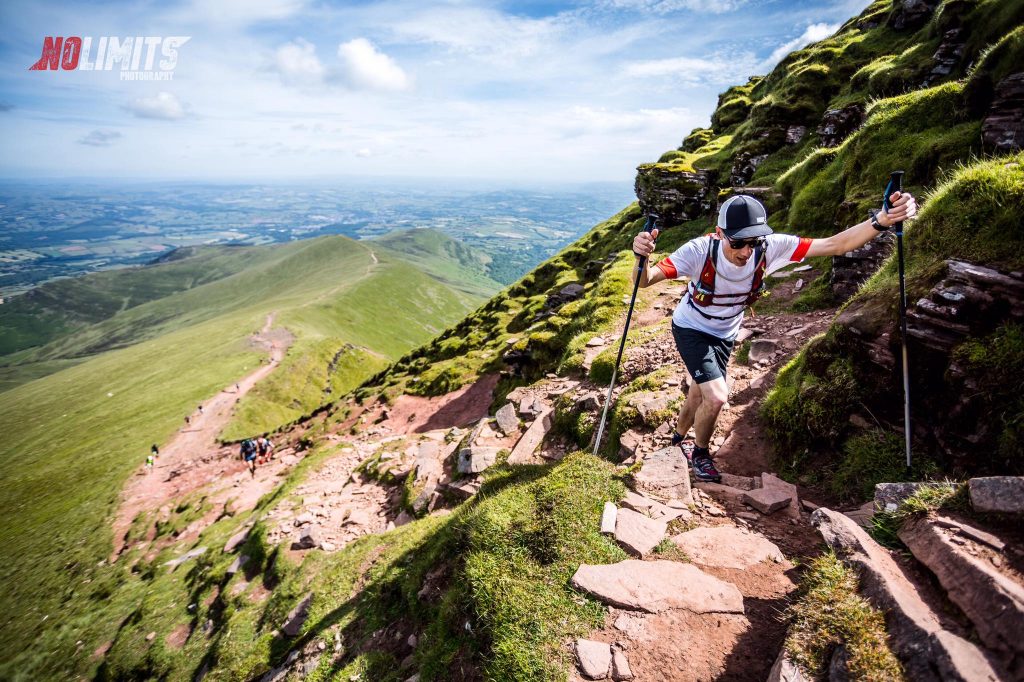 Matt, Martyn and Gary soon disappeared in a distant cloud of dust.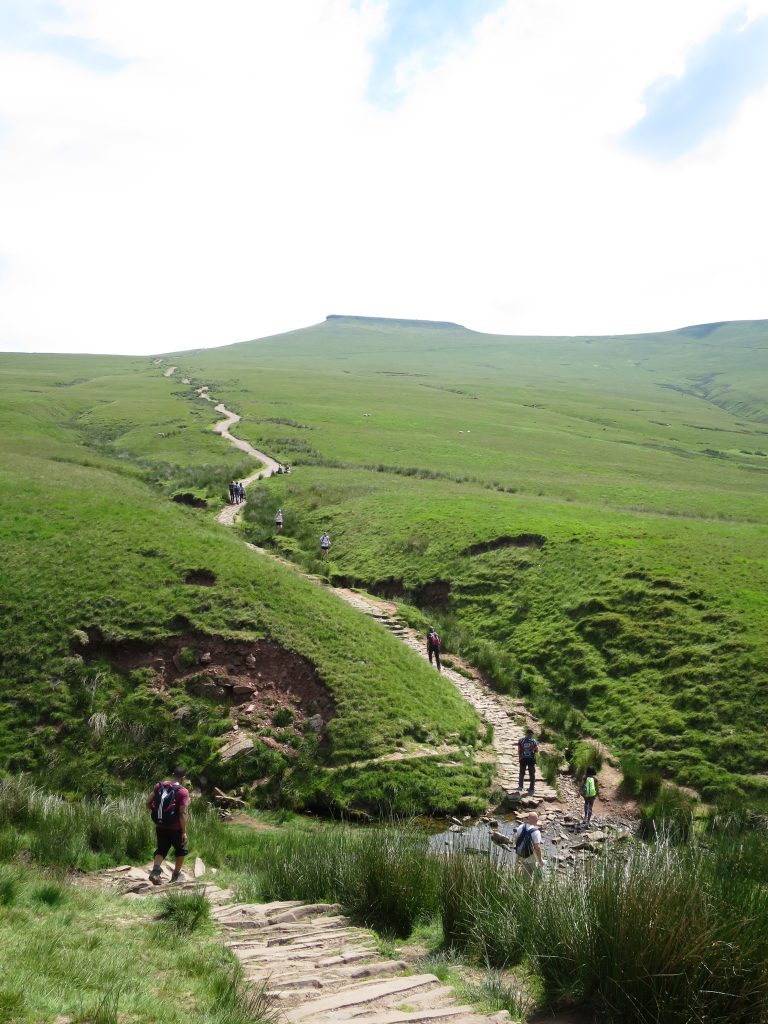 A second group followed speedily behind – Richard Cronin spent his day succesfully reducing the horsefly population of the Beacons, alongside Lewis, who apparently normally does Parkruns instead (though he's done a fair few I'm told…) Further groups followed, some opting for a nice cup of tea at Storeys Arms, others taking more of a selfie-and-picnic approach to the day.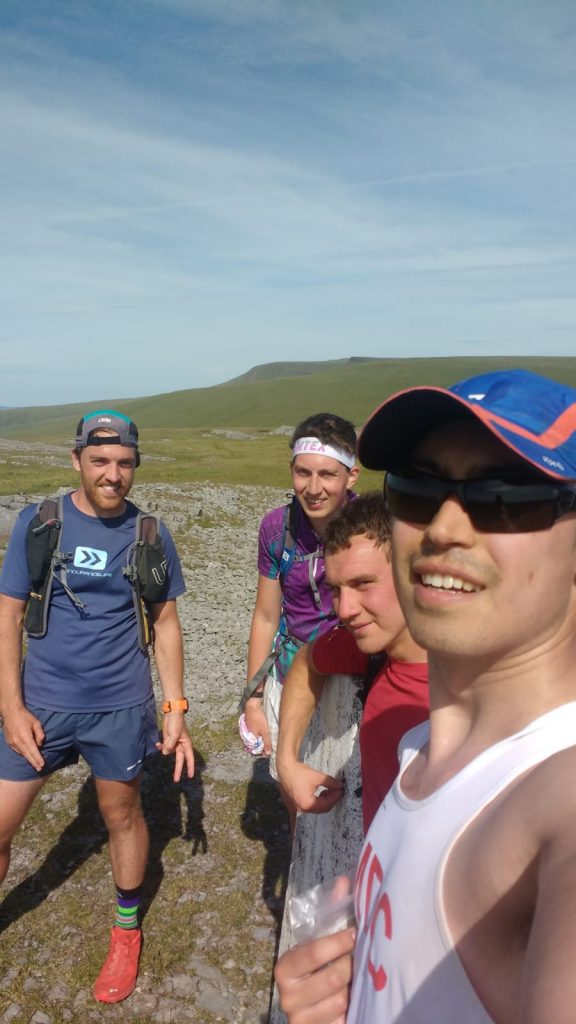 And so the day settled into its usual Transfan rhythm. Trudge, puff, and toil up a steep and interminable tussocky hillside, then a hard pounding descent down the other side, that's over all too quickly. Repeat seven times, and you're nearly there…
All that would be a bit too much like hard work, if it wasn't for pit stops at the road crossings. We were blessed this year with no less than 6 support cars, so a special thanks to Kay and Martin, Derrick, Keri's folks, Richard, and John in the Hallettmobile. Shade, sweets, homemade pizza, water; they kept many people on the trail on a very hot day. At one particularly hazy stop, a hand reached out to me with the holiest of grails. It almost could have been the Lady of the Lake from Llyn y Fan Fach. The MDC vest was a bit of a giveaway, but the ice lolly they handed me was manna from heaven.
A late influx of runners joining us for the last section on Mynydd Du proved a welcome boost, as the afternoon heat turned into early evening haze, and the warmth coming off sunburnt limbs was enough to boil a cup of tea (the danger of linear routes on a hot day is that you end up with one, South-facing, very red shoulder…).
The descent off Carreg yr Ogof duly claimed its annual nav victim – after so many hours of just running West, the concept of changing direction is sometimes just too much to contemplate…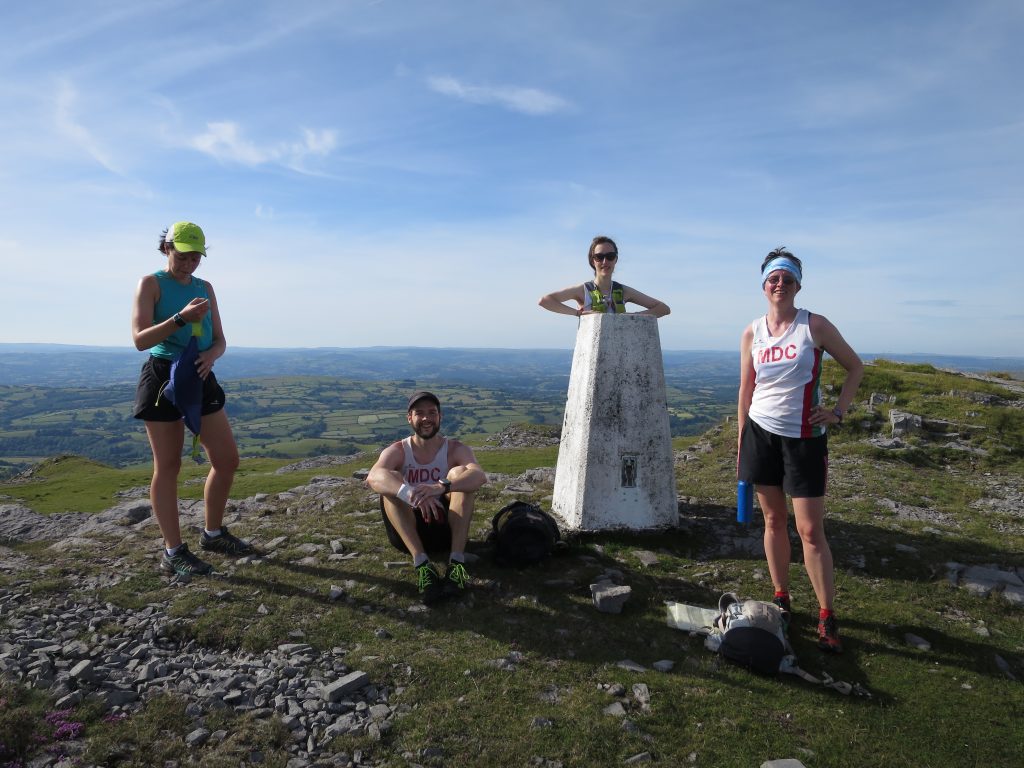 Nevertheless, the finish line eventually arrived. First home was Matt O'Keefe in 5hrs 10mins, on a first time of running the route, followed not long behind by Matryn Driscoll and Gary Davies. Special mention to first time finishers Adam, Christine, Lewis, Greg, Lara, and some others whose names I think I've missed!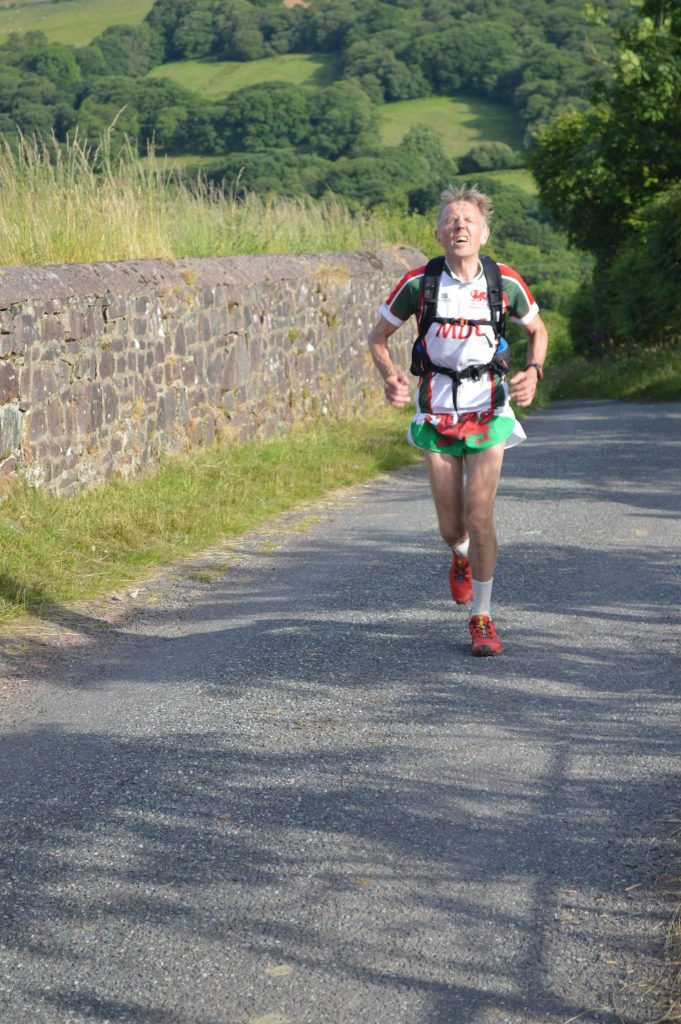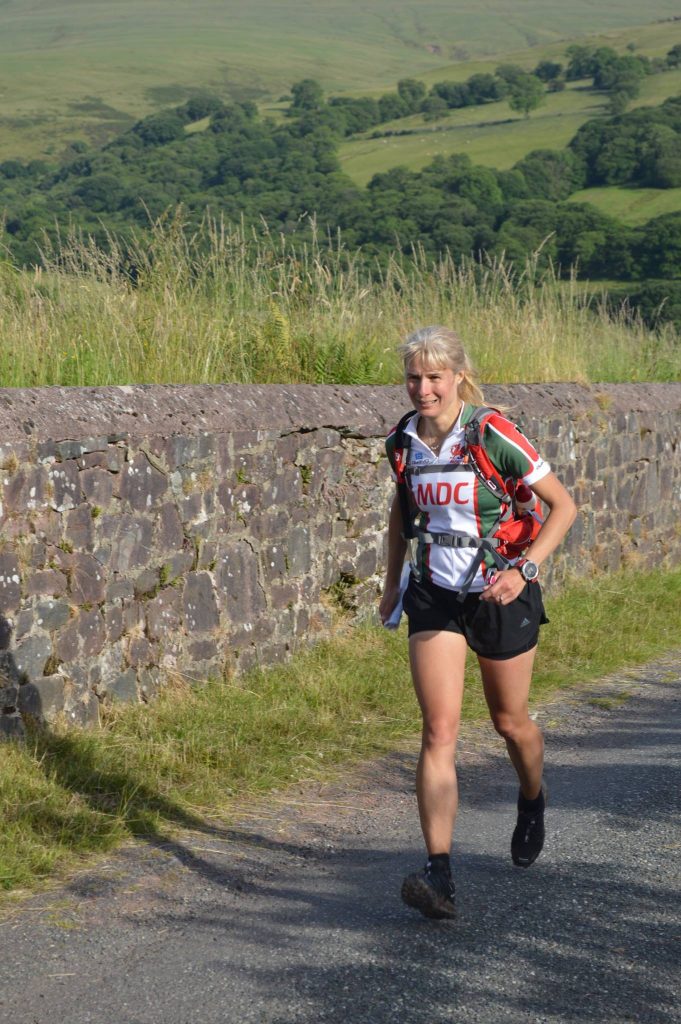 All of which athletic endeavour of course pales in comparison to the eventual and hugely deserving recipient of the Transfan Trophy.
MDC Women's captain Katie Roby opted to begin her Double Transfan at midnight from Llandeusant:
"Ran the first 1/2 with Natalie Taylor (7 hours). Perfect moonlit summers night to be out and was very grateful for the company. Second 1/2 took 6 hours 36. Navigation much easier (stating the obvious I know!), but made a difference in picking out those helpful trods in the pathless sections. Going back up Pen y Fan from Cwm Llwch for the return leg nearly broke me. Legs felt heavy and the finish felt like a long way away. Steve and Rusty joined me at Storey arms for Fan Lia and Fan Nedd which also helped with morale. The rest was steady except for the final 2km which involved a pathetic walk/shuffle along the track and road. Had a brilliant afternoon in my chair in the sun at the finish watching everyone else come through."
Katie's final time was 13hrs 36 minutes, a new Women's record for the Double Transfan. Great running!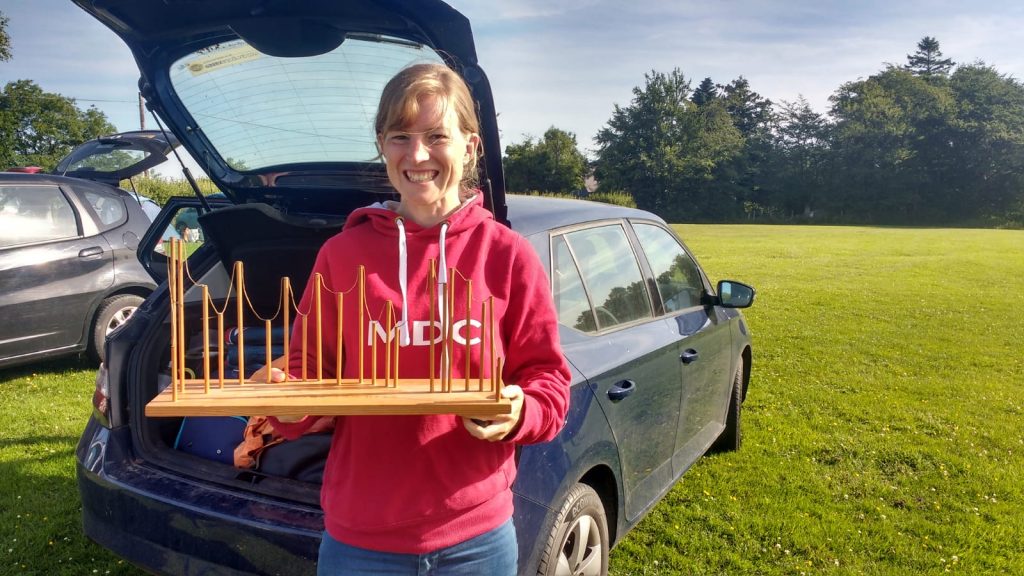 Post run R+R was at the Black Mountain campsite, with lush views of the hills bathed in the red evening glow. Great BBQ.
Here's to next year…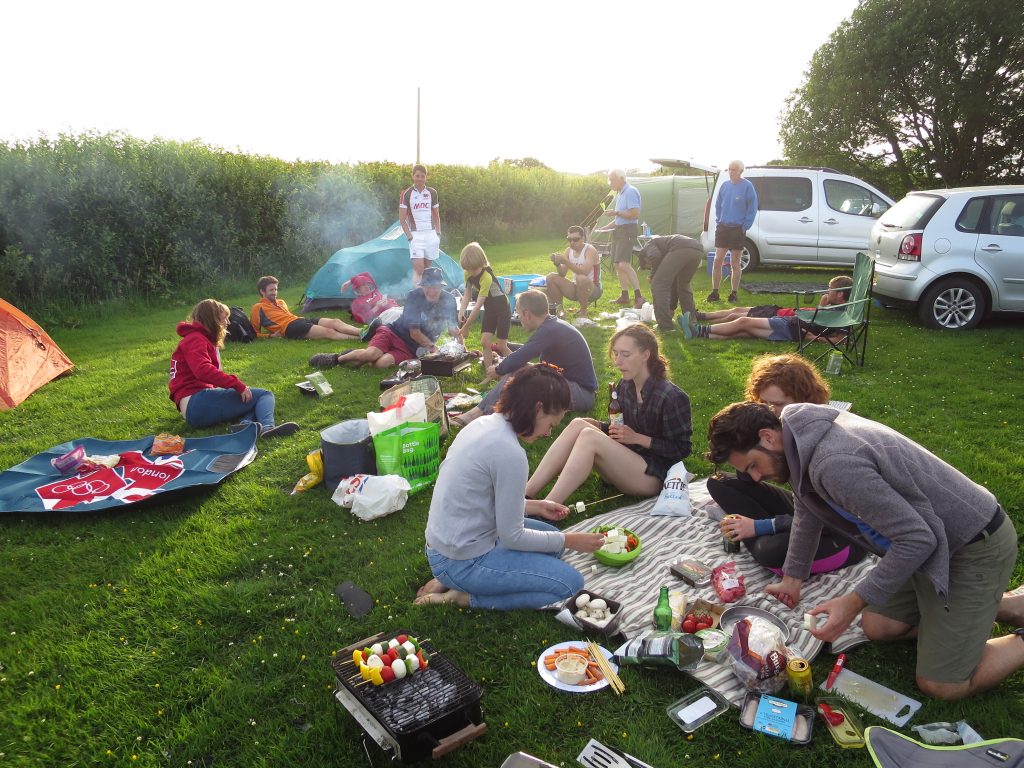 – Oliver Lamford
| | |
| --- | --- |
| | Transfan |
| | Transfan |
| | Pen y Fan |
| | Corn Du |
| | Northern path from Storey Arms |
| | Fan Fawr Peak (not trig) |
| | Fan Llia |
| | Fan Nedd |
| | Fan Gyhirych |
| | Fan Brycheiniog |
| | Picws Du Cairn |
| | Carreg yr Ogof Trig |
Comments
comments